Canada's Attorney General Blocks Disclosure of Evidence in National Security Case
Canada's Attorney General issues a security certificate, Canada debates the War in Afghanistan and other Canadian national security news.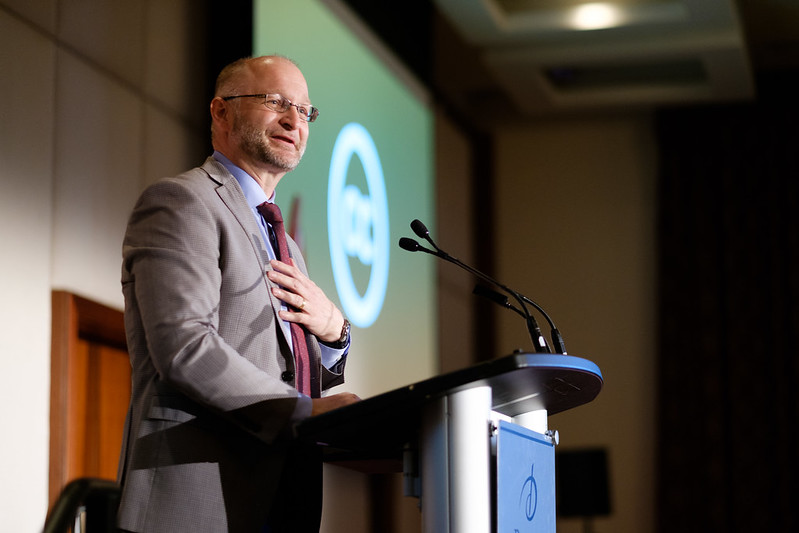 Published by The Lawfare Institute
in Cooperation With


Canada's Attorney General Blocks Disclosure of Evidence in National Security Case
Last month, Canadian Attorney General David Lametti issued a security certificate in the ongoing case of R. v. Qing (Quentin) Huang. This is the first time the federal government has ever issued a security certificate, a legal mechanism that allows the attorney general to block the disclosure of information if disclosure would harm Canada's national security interests. Federal authorities arrested Huang in late 2013 and charged him with "conspiracy to provide Canadian military secrets" to the Chinese government. Huang previously worked as an engineer for Lloyd's Register Canada Ltd., a subcontractor to Irving Shipbuilding, which builds vessels for the Royal Canadian Navy.
Court documents have since provided a fuller picture of Huang's activities and the government's pursuit of Huang. In March 2013, the Canadian Security Intelligence Service (CSIS)—Canada's national intelligence service—obtained authorization from the Federal Court—Canada's national trial court—to intercept "telephone calls to and from a CSIS target at the PRC [Chinese] Embassy in Ottawa." CSIS operators were not targeting Huang at the time but "incidentally intercepted" a conversation between Huang and the Chinese Embassy in May 2013. CSIS then provided the transcripts and recordings of the intercepted conversation to the Royal Canadian Mounted Police (RCMP)—Canada's federal police service—which arrested Huang in December 2013, charging him under the Security of Information Act.
Parliament created the Security of Information Act "as a set of amendments to the Official Secrets Act in the immediate aftermath of 9/11." Huang isn't the first person to be charged under the act. Jeffrey Delisle, a sub-lieutenant in the Royal Canadian Navy, was convicted under the act in 2013 for communicating and attempting to communicate safeguarded information to the Russian military. This past September, the RCMP arrested Cameron Ortis, formerly director-general of the service's National Intelligence Coordination Center, and charged him under the Security of Information Act for offering to sell classified RCMP information to Vincent Ramos. Ramos was the CEO of Phantom Secure, a company that sold encrypted phones to criminal organizations.
Federal authorities charged Huang under sections 16(1) and 22(1) of the act. Section 16(1) establishes communication to a "foreign entity or to a terrorist group [of] information that the Government of Canada or of a province is taking measures to safeguard" as a criminal offence. The accused must believe or be "reckless as to whether … the information is information that the Government of Canada or of a province is taking measures to safeguard." The accused must also intend "to increase the capacity of a foreign entity or a terrorist group to harm Canadian interests" or be "reckless as to whether … communication of the information" would increase the capacity of a foreign entity or terrorist group to "harm Canadian interests." Section 22(1) covers preparatory acts, that is, "anything that is specifically directed towards or specifically done in preparation of the commission of the offence." In other words, even if Huang did not provide intelligence to the Chinese, his alleged preparations to hand over information could still land him in jail.
Since CSIS found out about Huang's activities, many of the court proceedings since 2013 have focused on the appropriate scope of disclosure of CSIS documents. Several weeks ago, a judge on the Federal Court ordered the disclosure to Huang of a CSIS affidavit. The attorney general deemed disclosure of that information to be "sensitive or potentially injurious." Under Section 38.13 of the Canada Evidence Act, the attorney general may "personally issue a certificate that prohibits the disclosure of information in connection with a proceeding for the purpose of protecting information obtained in confidence from, or in relation to, a foreign entity … or for the purpose of protecting national defence or national security." On Nov. 14, the attorney general did just that, allowing the release of most of the CSIS affidavit, but blocking the disclosure of six paragraphs he deemed to be too sensitive to national security for release. How Lametti's actions will affect Huang's trial remains to be seen, though one legal commentator has noted that "it may be hard for the trial judge … to conclude that Mr. Huang's fair-trial rights can be adequately protected without the disclosure of the withheld information." Huang's case is clearly an historic one. Since this is the first time the Canadian government has issued a security certificate, all eyes will be on the court as it sets precedent on key national security questions.
U.S. Documents Spark National Debate on Canada's War in Afghanistan
On Dec. 9, the Washington Post published a trove of U.S. government documents on the war in Afghanistan. Starting in 2014, an American agency, the Office of the Special Inspector General for Afghanistan Reconstruction (SIGAR), interviewed more than 600 people in an attempt to "diagnose policy failures in Afghanistan." SIGAR published some of their findings, but, according to the Post, left out the "harshest and most frank criticisms from the interviews." The Post filed two Freedom of Information Act lawsuits and eventually gained access to interview transcripts. The documents show that "U.S. officials acknowledged that their warfighting strategies were fatally flawed and that Washington wasted enormous sums of money trying to remake Afghanistan into a modern nation."
As one reporter notes, the Post documents contained "several references to Canada," which is unsurprising given the size and duration of Canada's contribution to the war in Afghanistan. Between 2001 and 2014, more than 40,000 Canadian Armed Forces (CAF) members served in the Afghan theater of operations. In the opening months of the war, Canadian troops served in Kandahar, before redeploying to Kabul in summer 2003. Canadian troops would return to Kandahar in 2005, with the number of Canadian troops swelling to 2,300. In 2008, then-Prime Minister Stephen Harper pledged to withdraw all Canadian troops from Afghanistan in 2011, save for a few advisers. Accordingly, Canada ended its combat role in Afghanistan in 2011, though a small contingent of CAF personnel was stationed in Kabul to train Afghan security services. The last Canadian troops left Afghanistan in 2014.
The Post investigation has sparked a heated discussion about Canada's contribution to the conflict. Scott Gilmore, who worked in Afghanistan as a "diplomat, consultant and NGO worker," wrote that "few failures have been as large as Canada's misadventures in Afghanistan." Gilmore wrote that "everyone knew we were losing." He concluded that, in light of the Post reporting, "it would still be worth it for us to start talking about Afghanistan again." Others cast the Canadian contribution in a more positive light. Defense Minister Harjit Sajjan, for example, who completed three tours in Afghanistan "as an intelligence liaison and later as an adviser to American commanders," noted that "our understanding of our situation was extremely high" and argued that the "work that has been done on the ground has had a significant impact."
Several commentators have called for a review of Canada's military activity in Afghanistan. David Mulroney, a former deputy minister who was responsible for the government's interdepartmental Afghanistan Task Force, has called for a review that would explain "why Canada went where it did and how it performed." One writer has suggested that the Canadian Senate ought to conduct a study of Canada's involvement in Afghanistan.
Recent reviews of Canada's role in the Afghan conflict have already demonstrated that the government mishandled aspects of the war in Afghanistan, though the government has not yet conducted a holistic review of Canada's war effort. According to a recent military ombudsman report, the government failed to take adequate care of Canada's language and culture advisers—Canadian citizens who had recently immigrated from Afghanistan and who deployed to Afghanistan alongside Canadian troops. As the Canadian Broadcasting Corporation noted, these advisers carried out some of the "most dirty and dangerous assignments" during the war, but upon their return, they were not properly "cared for by the government that sent them to war."
In Other News
The Federal Court, a national court below the Supreme Court, recently approved a $900 million class-action settlement for employees of the Department of National Defense (DND) and CAF who have experienced sexual harrassment, sexual assault or discrimination in connection with their employment with DND and CAF. The majority of the funds are set aside for the CAF class, with $100 million set aside for DND employees. The settlement provides for "payments of between $5,000 and $55,000 for victims of sexual misconduct," though victims who experienced exceptional harm "and have been denied Veterans Affairs benefits could be eligible for up to $155,000."
---
Preston Lim is a graduate of Yale Law School. He holds a Bachelor's degree in Near Eastern Studies from Princeton and a Master's in Global Affairs from Tsinghua University, where he studied as a Schwarzman Scholar.