Lawfare hosts a variety of podcasts offering different perspectives on national security. You can find them below or wherever you get your podcasts. Lawfare's podcasts are produced in cooperation with Goat Rodeo and with editing assistance from Jen Patja Howell.
What has been going on in the halls of Congress?

How is Ukraine's top law enforcement official seeking justice for the victims of war crimes?
The Lawfare Podcast is Lawfare's marquee daily audio production. Members of the Lawfare team interview policymakers, scholars, journalists, analysts, and each other about anything and everything relating to national security law, policy, and current events. Produced in cooperation with the Brookings Institution.
What has been going on in the halls of Congress?

How is Ukraine's top law enforcement official seeking justice for the victims of war crimes?

Listen to this week's episode of "Trump's Trials and Tribulations" as a podcast.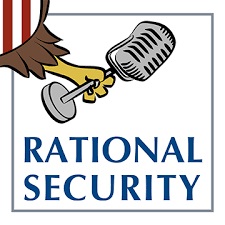 Rational Security is a weekly roundtable podcast co-hosted by Quinta Jurecic, Scott R. Anderson, and Alan Z. Rozenshtein and featuring guests from across the Lawfare family and beyond. Every episode is a lively and irreverent discussion of news, ideas, foreign policy, and law—along with a heavy dose of pop (and not so pop) culture. There's always terrible segues, lots of laughs, often a muppet, and sometimes even a cocktail or two.
This week, Alan Rozenshtein, Quinta Jurecic, and Scott Anderson reunited to discuss the week's big national security news.

This week, Quinta Jurecic and Scott Anderson were joined by Lawfare colleagues Eric Ciaramella and Saraphin Dhanani to break down the week's big national security news stories.

This week, with Scott Anderson traveling, Quinta Jurecic and Alan Rozenshtein were joined by Lawfare Senior Editor Molly Reynolds to break down the week's big national security news stories.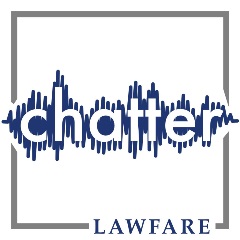 Chatter is a weekly long-form conversation podcast hosted by Shane Harris of the Washington Post and David Priess of Lawfare, featuring in-depth discussions with fascinating people at the creative edges of national security. You'll hear a refreshing mix of authors, national security figures with quirky stories, visual media creatives, technical experts, and new voices exploring areas from Hollywood to history, science to spy fiction.
What does science fiction teach us about space ethics?

How have the British royal family and UK intelligence operations been linked?

What do we know about unidentified aerial phenomenon?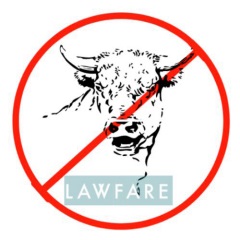 Lawfare No Bull features primary source audio from the world of national security law and policy—with all of the unnecessary digressions, unintelligible cross-talk, and other nonsense stripped out.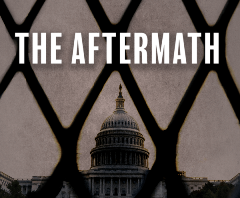 Lawfare Presents: The Aftermath is a narrative podcast series exploring the government's response to the January 6, 2021 Capitol attack. From prosecutions to congressional hearings to policy reforms, it tells the story of the search for accountability after the insurrection.
In the final episode of Season 1, we examine the hidden activity of the Jan. 6 Committee during the year between its first hearing and its second.

Season 1 is now complete.

Benjamin Wittes, Natalie Orpett, Katherine Pompilio, and Ian Enright unpack season one of The Aftermath.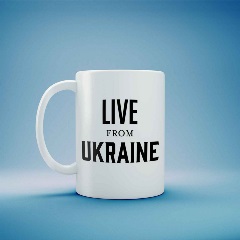 #LiveFromUkraine features conversations with Ukrainian voices, hosted by Benjamin Wittes and taped live on Twitter Spaces before a live audience. Each guest is a Ukrainian who provides context or analysis of Ukrainian politics and culture that an English-speaking audience might be missing.
Svitlana Khytrenko (@s_khytrenko) is a Ukrainian student who has lived in Germany and Poland since escaping Kyiv back in March. She sat down with Benjamin Wittes on #LiveFromUkraine to talk about her experienc...

Oleksandra Povoroznik is a Kyiv-based journalist, film critic and translator, who joins us to discuss the changing politics of language in Ukraine, as well as the country's defiant wartime culture and humor.
Lawfare Presents: ALLIES is a narrative podcast series that tells the 20-year story of how the U.S. failed its eyes and ears: Afghan translators, interpreters, and other local partners.
The story of the Special Immigrant Visa program for Afghan translators reflects the U.S. government's ambivalence toward its allies in Afghanistan.

This week, Lawfare and Goat Rodeo released the final episode of Allies.

Today, Lawfare and Goat Rodeo released the first two episodes of Allies, a podcast series that traces the U.S.'s efforts to protect Afghan interpreters, translators and other partners.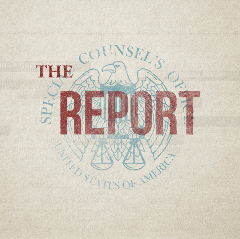 On April 18, 2019, the Justice Department released the redacted Mueller Report to the public. The 448-page document details a story that has captured America's attention. From Russian plots to interfere in our election to constitutional questions of executive power, the Mueller Report is potentially one of the most important and consequential documents of our time. But there's a problem. Very few people have read it.
The Report tells the story of the Mueller Report through the voices of writers, experts, lawyers, and journalists.
Lawfare and Goat Rodeo bring you the final day of President Trump's impeachment trial and a discussion from the Lawfare's impeachment experts.

Lawfare and Goat Rodeo bring you the most essential one hour and 32 minutes of the closing arguments in the impeachment trial of President Trump.

Lawfare and Goat Rodeo bring you the arguments for and against calling new witnesses and subpoenaing new evidence in one hour and 12 minutes.