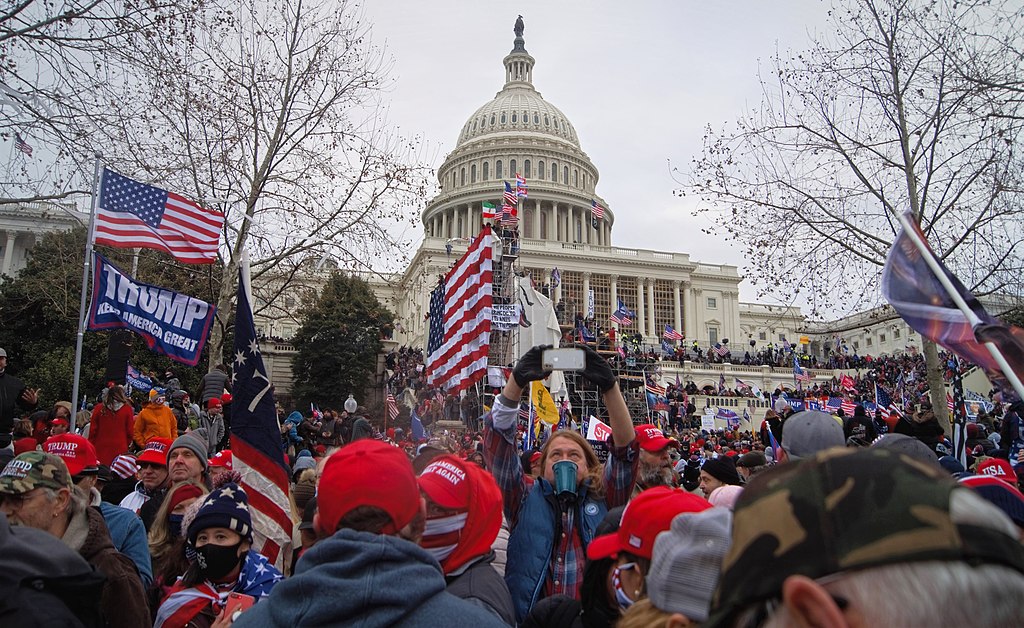 Outside during the US Capitol during the January 6, 2021 attack on the building (Tyler Merbler, bit.ly/3s5yBmQ; CC BY 2.0, https://creativecommons.org/licenses/by/2.0/deed.en)
Welcome to the homepage of Lawfare's January 6 Project: our coverage of the Jan. 6, 2021, attack on the Capitol and the government's response. Here you will be able to find Lawfare articles and podcasts exploring the many legal and policy issues arising out of the attack, as well as a repository of significant documents, congressional hearings, case information and other related materials.
Use the buttons to navigate
Lawfare
's collection of primary source documents relating to the congressional response, criminal prosecutions, and civil litigation. And find
Lawfare
's analysis and commentary at the links below. This information will be updated continually.
The Aftermath
Lawfare's latest podcast series explores the government response to the events of January 6. Launched on the one-year anniversary, this podcast is ongoing. Find all episodes of season 1 here. Season 2 will be released in the coming months.
The Search for Accountability:
A Guide to Lawfare's Jan. 6 Project
Click here to read the story of Jan. 6's aftermath—and all of Lawfare's coverage of it—in one place.
And it looks like he may get to speak to the grand jurors who indicted his client.