Chatter: The Story of Reality Winner with Tina Satter
Shane Harris speaks to Tina Satter about her new film , "Reality," that tells the story of the FBI's questioning of Reality Winner.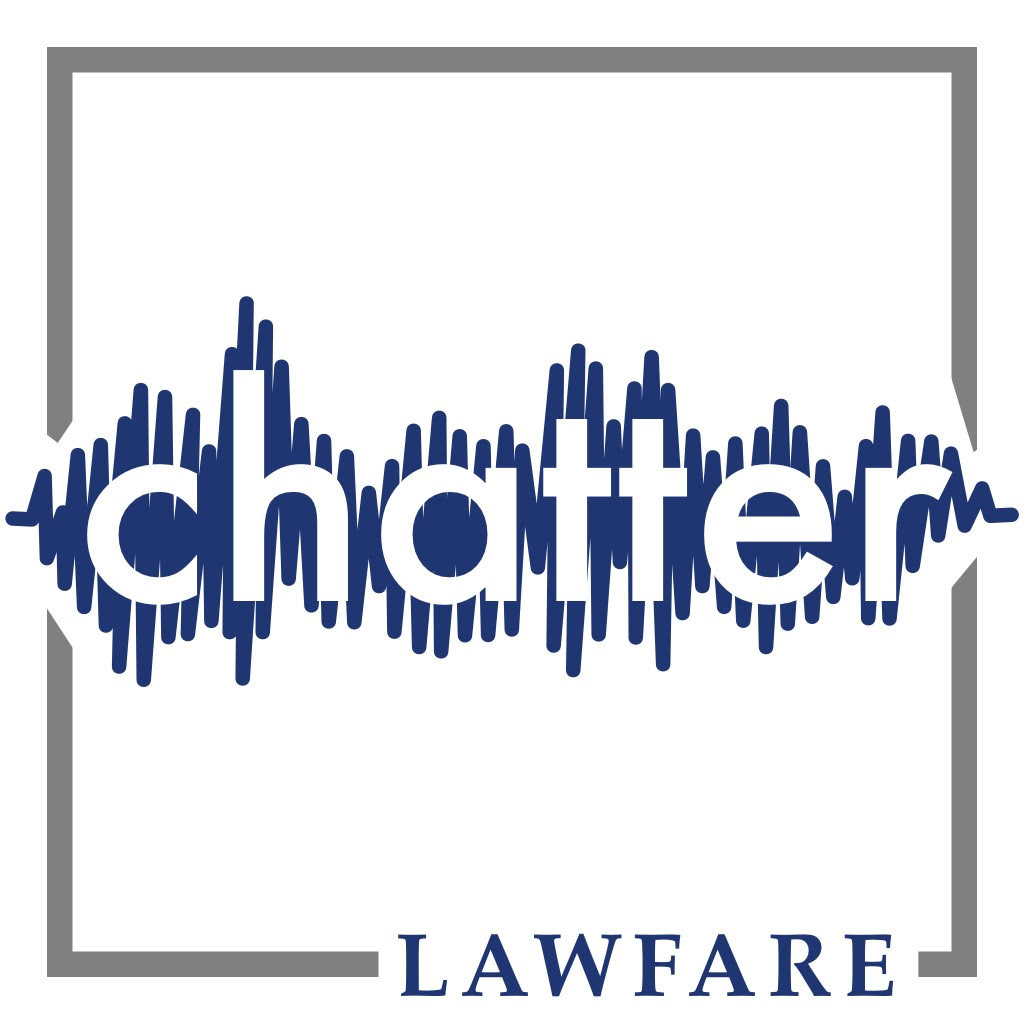 Published by The Lawfare Institute
in Cooperation With


In June 2017, FBI agents arrived at the home of Reality Winner, a translator working for the NSA, to question her about an unauthorized leak of classified information concerning Russian interference in U.S. elections. Six years later, Tina Satter's new film, "Reality," tells the story of that fateful day, which led to Winner's imprisonment.

Satter's screenplay relies almost entirely on a verbatim transcript of Winner's conversations with the FBI agents. The dialogue is by turns quotidian and suspenseful. "Reality" is partly a psychological thriller as well as an exploration of the mind and motivations of Winner herself. She received the longest prison sentence ever given by a federal court for the unauthorized release of government information to the media.

Shane Harris talked with Satter about her film, which is based on her stage play, "Is This a Room." Satter says she became fascinated with Winner after reading about her arrest in the press. She thought the transcript had dramatic potential. To Satter, it read like the script for a play, with a list of characters and dialogue. "Is This a Room" received critical praise and won important theatre awards. The movie, "Reality," is streaming on Max.

Satter began her theatrical career in Portland, Oregon, and has worked with some of the biggest names in experimental theatre. She now lives and works in New York.
Among the works mentioned in this episode:

"Reality" on Max: https://www.hbo.com/movies/reality

"Is This a Room" review: https://www.nytimes.com/2021/10/11/theater/is-this-a-room-review.html

The New York magazine article that first got Satter interested in Winner's story: https://nymag.com/intelligencer/2017/12/who-is-reality-winner.html

Satter's production company, Half Straddle: http://www.halfstraddle.com/

Reality Winner's interview with Rolling Stone: https://www.rollingstone.com/politics/politics-features/reality-winner-interview-prison-nsa-1261844/

Chatter is a production of Lawfare and Goat Rodeo. This episode was produced and edited by Noam Osband and Cara Shillenn of Goat Rodeo. Podcast theme by David Priess, featuring music created using Groovepad.
---
Shane Harris has written about intelligence, security and foreign policy for more than two decades. He is a staff writer with The Washington Post, covering U.S. intelligence agencies and national security. He was part of the team that won the 2021 Pulitzer Prize for Public Service, for stories about the Jan. 6 attack on the Capitol and efforts to overturn the presidential election. In 2019, he was part of the team that was a finalist for the Public Service award for coverage of the murder of journalist Jamal Khashoggi. Shane has previously been a staff writer for the Wall Street Journal, the Daily Beast, and National Journal. He is the author of two books, "The Watchers: The Rise of America's Surveillance State" (Penguin Press, 2010) and "@War: The Rise of the Military-Internet Complex" (Eamon Dolan/Houghton Mifflin Harcourt, 2014). He frequently appears on national and international television and radio. He is also a co-host of the weekly podcast "Chatter." Shane graduated from Wake Forest University in 1998. He lives in Washington.
Tine Satter is an American filmmaker, playwright, and director based in New York City. She is the founder and artistic director of the theater company Half Straddle.