Incomplete Without Sweden: Finland's NATO Accession and the Future of 'Nord-NATO'
Even the closest partnership is not the same as full allied status.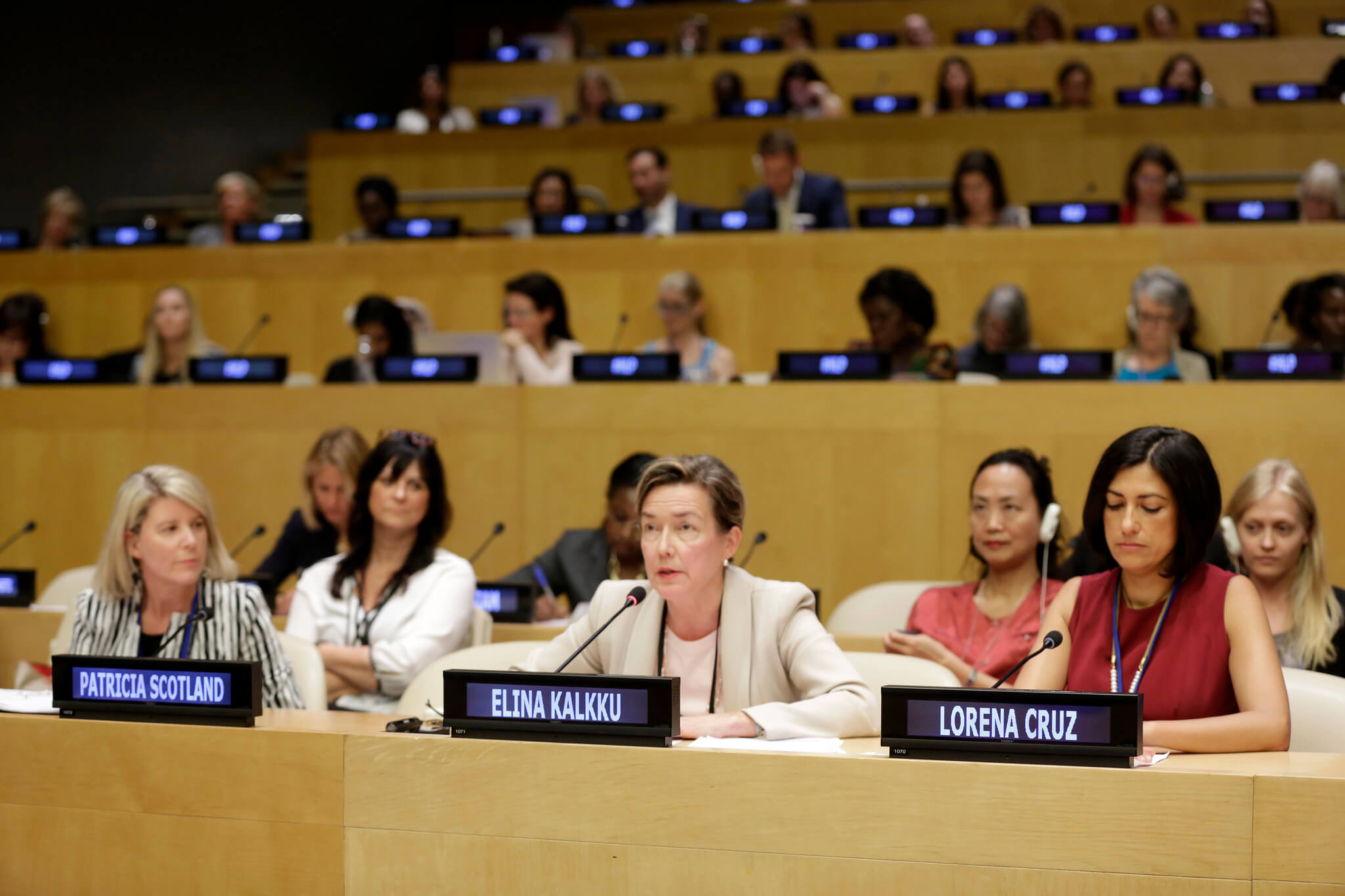 Published by The Lawfare Institute
in Cooperation With


Hungary and Turkey have ratified Finland's membership in NATO, thus completing Finland's accession to the alliance after a few technicalities are taken care of. Sweden, however, remains in the waiting room.
While Finland's NATO membership is good news for Sweden, the wider Nordic-Baltic region, and NATO as a whole, Sweden's exclusion is a headache from a defense planner's point of view. A glance at the map of the Baltic Sea explains why: Sweden's central geographic location makes it important for military mobility and security of supply in the whole Nordic-Baltic region. Swedish territory connects the Norwegian Atlantic coast in the Arctic to Northern Finland and reaches all the way down to the southern Baltic Sea. The Swedish island of Gotland in the middle of the Baltic Sea has served as a logistical hub often in the past millennium and will be an important puzzle piece for NATO's defense plans for the Baltic States today. Integrated air and missile defense capabilities on this strategic island could reduce and even reverse the dangers to NATO from the Russian so-called anti-access/area denial (A2/AD) bubble around Kaliningrad and the Suwalki Gap.
Maximizing Deterrence
How large of a problem Sweden's delayed accession poses for both the country itself and NATO depends on the time frame. If the delay lasts merely months, NATO partners and Sweden can find workarounds to address the most urgent issues at hand, such as troop movements on Swedish territory and security of supply arrangements. Sweden, like Finland, is already in the process of negotiating a Defense Cooperation Agreement (DCA) with the United States that will regulate the legal status of American troops and equipment in Sweden. In contrast to the preexisting bilateral statements of intent, the new DCA will be binding.
A set of bilateral and multilateral agreements between Sweden and its NATO partners can fill the gaps until the country's membership is fully ratified. Together with regional partners, especially the other Nordic countries (Denmark, Finland, and Norway), the U.S. can serve as the ultimate guarantor of Sweden's security in the meantime. Even bilateral security guarantees from other NATO countries, such as the United Kingdom, are conceivable.
However, these potentially arduous workarounds fail to provide a long-term solution. Bilateral security guarantees are more dependent on the goodwill of the guarantor country and leave Swedish security more susceptible to potential shifts in political leadership, such as a change in Washington after the 2024 presidential election. Finland and Sweden applied for full NATO membership—after decades of the closest possible partnerships while remaining formally outside the alliance—because, when push comes to shove, NATO's collective defense and Article 5 security guarantee, backed by the U.S. nuclear umbrella, is the strongest deterrence available. No alternative remains for Sweden's full membership in the alliance in the long run. Russia's nuclear threats in its war of aggression against Ukraine have made it clear that maximizing deterrence is an imperative for all countries in Russia's neighborhood.
Nordic Workarounds
Sweden's Nordic neighbors are not sitting on their hands while waiting for Finland and Sweden to join the alliance. While Stockholm will remain excluded from official NATO defense plans until its membership has been fully ratified, its Nordic neighbors are already finding ways to get on with the adaptation of the regional defense posture to the changed security environment. Nothing unites like a common enemy, and the Russian threat has spurred regional cooperation in unprecedented ways. While the Nordic Defense Cooperation (NORDEFCO) used to be largely a peacetime cooperation format, the participating countries are moving toward joint plans for crisis and wartime. Nordic cooperation was a significant factor in Sweden's decision to apply for NATO membership together with Finland: Sweden could not stay outside of the alliance as the sole nonaligned Nordic country.
Effective multilateral cooperation in such a sensitive field like defense requires a high level of trust among the participating states, and hardly any other region in the world has deeper levels of mutual trust than the Nordic neighborhood. Fully in NATO or not, Sweden will be able to count on its Nordic partners' commitment to its security. There is also an increasing willingness to deepen Nordic-Baltic cooperation, which will be bolstered significantly by Finland's and Sweden's NATO accession. The Nordic countries and Baltic States will make up a full quarter of NATO's member states (eight of 32) and can become a force to be reckoned with due to uniquely favorable conditions for integrating defense capabilities and increasingly aligned interests and threat perception.
Is (Military) Power in Europe Shifting to the North?
In November 2022, Finland, Norway, and Sweden updated their trilateral statement of intent on defense cooperation to improve joint operational planning and increasing interoperability, especially in the three countries' northern regions. In March 2023, the air forces of Denmark, Finland, Norway, and Sweden signed a statement of intent on the sidelines of the so-called Ramstein group meeting of Ukraine's Western supporters, with the goal of working toward operating the four countries' approximately 250 fighter jets as a single fleet. The cooperation will be based on a Nordic air operations concept, with four focus areas: integrated command and control, and operations planning and execution; flexible and resilient deployment of the air forces; shared situational awareness and airspace surveillance; and joint training and exercises. Notably, the commander of NATO's Allied Air Command, Gen. James B. Hecker, was present at the signing of the document.
NORDEFCO was established in 2009 with the intention to boost "smart defense" among the five Nordic countries. The format quickly took off and has resulted in various forms of operational cooperation. As non-members of NATO, Finland and Sweden invested heavily in regional defense cooperation with the other Nordic countries and within the British-led Joint Expeditionary Force format that also includes the three Baltic States and the Netherlands. The U.S. is also closely involved in the region, as the new DCAs already concluded with Norway in 2021 and currently under negotiation with Denmark, Finland, and Sweden indicate. These regional cooperation formats will retain—and even increase—their relevance after Finland and, eventually, Sweden become full NATO members.
The flexible ad hoc nature of NORDEFCO and the Joint Expeditionary Force offers a more practical way to address needs in the region, as compared to NATO's rigid unanimous decision-making structures. However, the shared NATO membership of all five Nordic countries is a key enabler of closer integration. The regional formats are complementary to NATO membership, not an alternative. Nordic cooperation has been structurally limited by Finland's and Sweden's nonaligned status. Conversely, their decision to join NATO removes practical hurdles to deepening the integration of the Nordic forces. The planned integration of the four Nordic air forces into a single fleet is remarkable and could serve as a blueprint for other domains, such as naval forces.
"Sweden's Cause Is Ours"
Both in Finland and in Sweden, Russia's invasion of Ukraine has triggered memories of the Winter War (1939-1940) when the Soviet Union invaded Finland. Sweden remained officially nonbelligerent, but several thousand Swedish volunteers came to fight alongside the Finns, and an entire Swedish air force regiment was dispatched to northern Finland. "Finland's cause is ours" was a popular slogan at the time in Sweden. Nearly a century later, Finland's President Sauli Niinistö reversed the saying in the context of the joint NATO bid: "Sweden's cause is ours[.]"
In addition to its centuries-long history as the eastern half of the Kingdom of Sweden, followed by close contemporary relations, Finland sees practical self-interest in having Sweden join NATO as soon as possible. Sweden gives Finland strategic depth and provides an important supply route to Finland from the southern Baltic and North Atlantic. Sweden, for its part, has always profited from having Finland between itself and Russia. Therefore, after Russia's first invasion of Ukraine and annexation of Crimea in 2014, Finland and Sweden expanded bilateral defense cooperation. The Finnish-Swedish partnership includes all domains: joint navy units, near-weekly exercises of the air forces (trilaterally with Norway under the Cross Border Training framework), and frequent joint exercises of the land forces. The joint operational planning has also been utilized for coordination purposes in the countries' military aid for Ukraine.
Bilateral cooperation is so important for both countries that Stockholm considered it a potential alternative for NATO membership as late as March 2022 before making the decision to join Helsinki in its NATO bid. The same sentiment was mirrored by Niinistö's statement at a joint press conference with President Recep Tayyip Erdoğan after Turkey announced its intention to immediately ratify only Finland's NATO accession: that Finnish NATO membership is not complete without Sweden's.
Now What?
The case for prioritizing Sweden's soonest possible accession is clear enough for Finland. But what exactly Finland can do to make it so, that other NATO members are not already doing, is less clear. Finland can certainly express a sense of urgency and try to assert maximum pressure on Turkey to ratify Sweden. That, however, is unlikely to impress Turkey—which has so far withstood significant pressure from NATO Secretary General Jens Stoltenberg and from the 28 allies that ratified Sweden more quickly. A constructive approach, emphasizing the steps Sweden has taken to implement the trilateral memorandum of understanding signed at NATO's Madrid summit in July 2022 and to get tougher on terrorism, is likely to be more fruitful, potentially through the trilateral Permanent Joint Mechanism.
In Sweden, new—and stricter—legislation on terrorism will enter into force in June. While the legal reform process has been ongoing for some years already, it is nevertheless also the strongest effort to convince Turkey of Sweden's sincerity to deliver on the memorandum of understanding. Turkey's demands on Sweden to extradite alleged terrorists have been impossible for the Swedish government to accommodate, as extradition requests cannot be dealt with on political grounds but must go their usual way through the judicial system. Optimistically, the legislative changes could be just enough for Erdoğan to present to his own domestic audience as a sign of sufficient commitment on Sweden's side.
Sweden will also have to improve the way it leverages allies' support. Before submitting its membership application, Sweden had the disadvantage that its diplomatic preparation was less thorough than Finland's. The drawn-out domestic political decision-making process, particularly within the then-governing Social Democratic Party, left Swedish diplomats in key capitals with much less time to pave the way for Sweden's NATO bid than their Finnish counterparts, who had been busy all spring. Sweden has subsequently struggled to navigate the bargaining game with a very unlike-minded partner, one who moves the goal posts and brings different, not always easily identifiable, ends into the negotiations. Sweden's long tradition of strongly normative foreign policy makes playing hardball challenging.
The role of the U.S., too, has been somewhat of a question mark over the process. Many Finns and Swedes expected, unrealistically, that solving the blockade was only a question of the U.S. deciding to make it so. The potential approval of the sale of American-made F-16 fighter jets to Turkey, which Ankara had requested in October 2021, was floated as a possible solution but seems to have reached a stalemate as the U.S. Congress set as a condition that Turkey ratifies both Finland and Sweden first. Washington simply does not have a magic wand with which to make Ankara comply; on the contrary, Turkey has found Finland's and Sweden's accession as an occasion to demonstrate its own significance and independence within NATO. This ignorance of alliance dynamics shows that Finland and Sweden, despite their long-standing and close partnership status, will still face a steep learning curve as new allies.
Even the closest partnership is not the same as full allied status. It remains imperative, therefore, to ensure Sweden's swift accession—if not alongside, then right behind, Finland.
---
Minna Ålander is research fellow at the Finnish Institute of International Affairs (FIIA) in Helsinki. Her research topics are German and Finnish foreign and security policy, Northern European security and Nordic defence cooperation. Previously, she worked at the German Institute for International and Security Affairs (SWP) in Berlin.