The Report: Impeachment, The Final Day
Lawfare and Goat Rodeo bring you the final day of President Trump's impeachment trial and a discussion from the Lawfare's impeachment experts.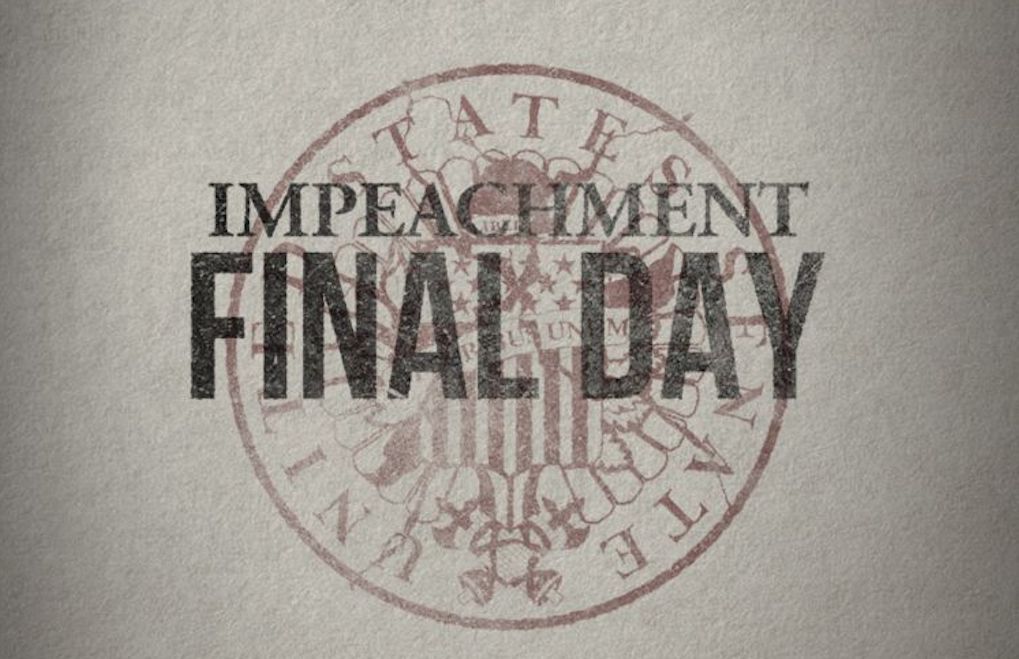 Published by The Lawfare Institute
in Cooperation With


On the thirteenth and final day of the impeachment trial of President Donald J. Trump, each senator stood to cast their vote—guilty or not guilty—on both articles of impeachment. The president was acquitted for both abuse of power and obstruction of Congress. Before the vote, two senators viewed as moderates in their respective parties delivered speeches announcing how they would vote: Sens. Doug Jones (D-Ala.) and Mitt Romney (R-Utah). Romney became the first person in history to vote to remove a president of his own party.
After the vote, members of the Lawfare team got together to discuss what has happened over the course of the trial, its place in history and what might come next.
It's the impeachment trial, the final day.
---
Margaret L. Taylor was a senior editor and counsel at Lawfare and a fellow in Governance Studies at the Brookings Institution. Previously, she was the Democratic Chief Counsel and Deputy Staff Director for the Senate Foreign Relations Committee from 2015 through July 2018.