Robert Mueller's Show of Strength: A Quick and Dirty Analysis
The first big takeaway from Monday morning's flurry of charging and plea documents with respect to Paul Manafort Jr., Richard Gates III and George Papadopoulos is this: The president of the United States had as his campaign chairman a man who had allegedly served for years as an unregistered foreign agent for a puppet government of Vladimir Putin, a man who was allegedly laundering remar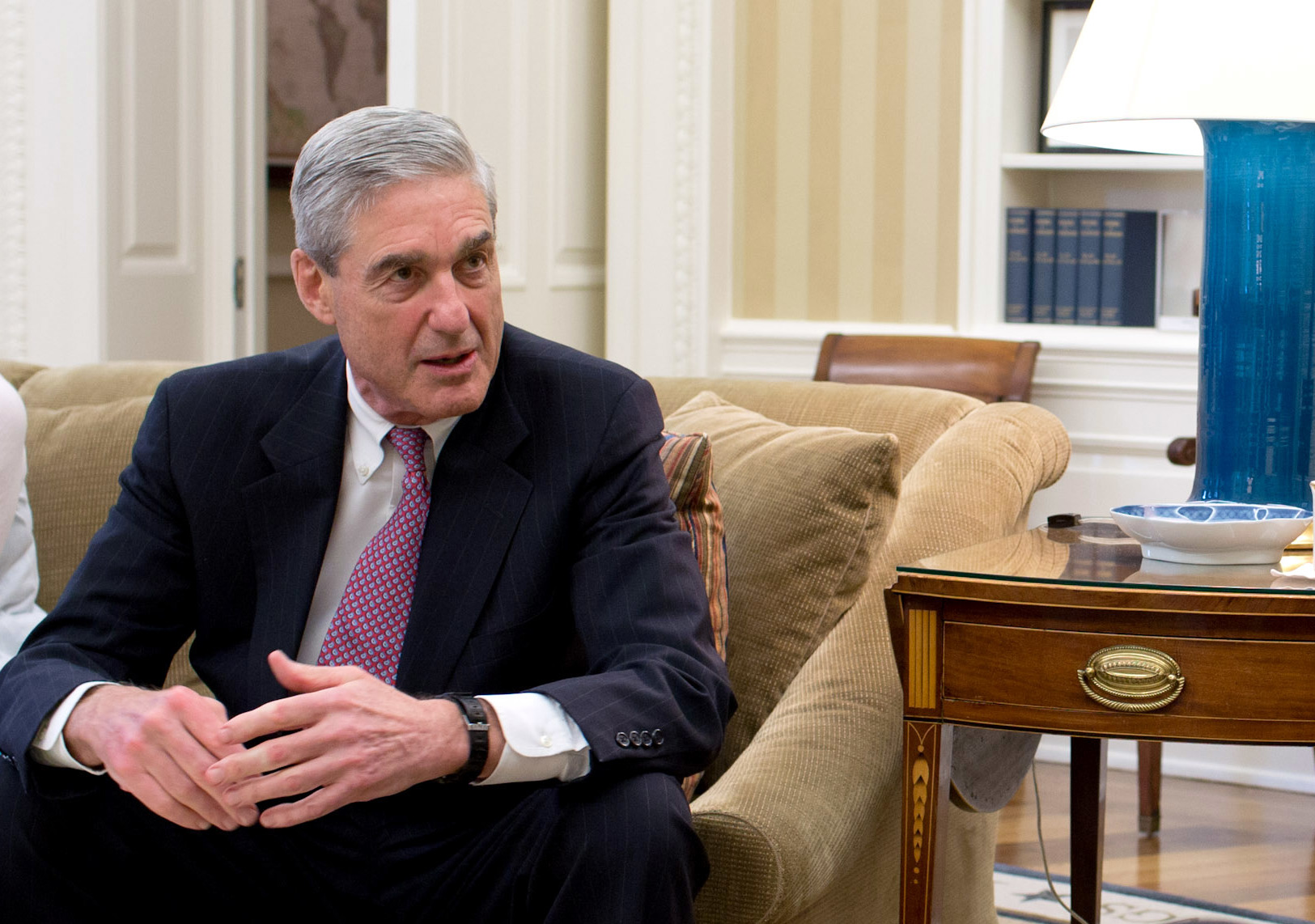 Published by The Lawfare Institute
in Cooperation With


The first big takeaway from Monday morning's flurry of charging and plea documents with respect to Paul Manafort Jr., Richard Gates III and George Papadopoulos is this: The president of the United States had as his campaign chairman a man who had allegedly served for years as an unregistered foreign agent for a puppet government of Vladimir Putin, a man who was allegedly laundering remarkable sums of money even while running the now-president's campaign, a man who allegedly lied about all of this to the FBI and the Justice Department.
The second big takeaway is even starker: A member of President Trump's campaign team admits that he was working with people he knew to be tied to the Russian government to "arrange a meeting between the Campaign and the Russian government officials" and to obtain "dirt" on Hillary Clinton in the form of thousands of hacked emails—and that he lied about these activities to the FBI. He briefed President Trump on at least some of them.
Before we dive any deeper into the Manafort-Gates indictment—charges to which both pled not guilty to Monday—or the Papadopoulos plea and stipulation, let's pause a moment over these two remarkable claims, one of which still must be considered as allegation and the other of which can now be considered as admitted fact. President Trump, in short, had on his campaign at least one person, and allegedly two people, who actively worked with adversarial foreign governments in a fashion they sought to criminally conceal from investigators. One of them ran the campaign. The other, meanwhile, was interfacing with people he "understood to have substantial connections to Russian government officials" and with a person introduced to him as "a relative of Russian President Vladimir Putin with connections to senior Russian government officials." All of this while President Trump was assuring the American people that he and his campaign had "nothing to do with Russia."
The release of these documents should, though it probably won't, put to rest the suggestion that there are no serious questions of collusion between the Trump campaign and the Russian government in the latter's interference on the former's behalf during the 2016 election. It also raises a profound set of questions about the truthfulness of a larger set of representations Trump campaign officials and operatives have made both in public and, presumably, under oath and to investigators.
And here's the rub: This is only Special Counsel Robert Mueller's opening salvo.
As opening salvos go, it's a doozy.
Let's start with the surprise unsealing of the Papadopoulos plea agreement and stipulation of fact. Papadopoulos first became publicly affiliated with the Trump campaign in March 2016. That month, Trump faced significant pressure to announce foreign policy advisers after numerous Republican foreign policy and national security experts publicly vowed never to work for him. In response, Trump produced a list of names of purported experts, a list that included both Papadapoulos and Carter Page.
The Washington Post reported in August of this year that Papadopoulos, between March and May of 2016, had "offered to set up 'a meeting between us and the Russian leadership to discuss US-Russia ties under President Trump,'" but that the campaign had rebuffed his numerous attempts. It turns out he did a lot more than that.
His guilty plea is for lying to FBI investigators in a Jan. 27, 2017, interview regarding his conduct and contacts. As we've discussed in the past, it isn't uncommon for false statements to the FBI to be prosecuted under 18 U.S.C. § 1001 offenses in these sorts of cases. Proving that someone is lying is often easier than proving that the underlying offense violates the law. Here, for example, Papadopoulos's underlying activity—working with Russian government officials to obtain "dirt" on Clinton and set up a Putin-Trump meeting—may have been legal, if wholly disreputable. Lying about it, however, is a crime. We can assume that Mueller had the goods on Papadopoulos beyond lying to the bureau in some manner. The lying, after all, is merely the charge he pleaded to in the context of a plea deal in which prosecutors have cut him a break.
That said, the Papadopoulos stipulation offers a stunningly frank, if probably incomplete, account of what occurred during the spring of 2016 in the Trump campaign. To wit, during that period, Trump campaign officials were actively working to set up a meeting with Russian officials or representatives. And from a very early point in the campaign, those meetings were explicitly about obtaining hacked, incriminating emails.
It isn't clear which emails the various parties might have been discussing here. There are, after all, the hacked emails of the Democratic National Committee, which first became public on June 14, 2016, though the breach had occurred more than a year earlier. There are the hacked emails of Clinton campaign Chairman John Podesta, a breach that occurred on March 19, 2016, but that did not become public until Oct. 9, 2016. There are also the purported 30,000 emails from Hillary Clinton's time at the State Department, a matter dating to 2015, which may not have ever been hacked but which Trump campaign folks clearly believed had been. There is also possibly some other category of alleged emails that wasn't a matter of public discussion. But it's clear that Trump campaign officials were after emails and, well, let's just say they didn't go to the FBI when they found themselves in conversations with Russian officials about them.
The stipulation also contains some rather damaging information about President Trump himself. Papadopoulos says he attended a "national security" meeting on March 31, 2016, at which Trump himself was present, along with his other foreign policy advisers. In that meeting, Papadopoulos told the group that he had connections to arrange a meeting between Trump and Russian President Putin. This means that Trump either knew or should have known about his campaign's effort to interface with Russia, even as news of various criminal hacking and attempts to interfere with the U.S. election were becoming public.
The Manafort-Gates indictment is, in a different way, also dramatic. The amount of money allegedly at issue is breathtaking. According to Paragraph 6 of the indictment, "more than $75,000,000 flowed through the offshore accounts" that Manafort and Gates controlled. Eighteen million of these dollars are specifically alleged to have been laundered. This money laundering "to hide Ukraine payments from United States authorities" allegedly took place through the entire period of Manafort's service in the Trump campaign.
Manafort's alleged unregistered foreign agency on behalf of Ukraine and its Party of Regions, by contrast, reportedly ended in 2014, when then-Ukrainian President Victor Yanukovych was ousted. So President Trump can at least claim that his campaign manager is not under indictment for being an unregistered foreign agent at the time he was running Trump's campaign.
But that's about the only good news in the indictment for the president. Because Manafort is alleged to have lied about his foreign-agent status and made false statements into this year. In other words, at the same time Papadopoulos admits he was working Russian government officials for Clinton emails and for a Trump-Putin meeting, Manafort was allegedly still laundering the money he had obtained by illegally representing one of Putin's allied strongmen.
In the wake of the document releases, Trump turned to Twitter to dismiss it all:
Sorry, but this is years ago, before Paul Manafort was part of the Trump campaign. But why aren't Crooked Hillary & the Dems the focus?????

— Donald J. Trump (@realDonaldTrump) October 30, 2017
---
Susan Hennessey was the Executive Editor of Lawfare and General Counsel of the Lawfare Institute. She was a Brookings Fellow in National Security Law. Prior to joining Brookings, Ms. Hennessey was an attorney in the Office of General Counsel of the National Security Agency. She is a graduate of Harvard Law School and the University of California, Los Angeles.
Benjamin Wittes is editor in chief of Lawfare and a Senior Fellow in Governance Studies at the Brookings Institution. He is the author of several books.