Are the Claims in the New Film 'The Irishman' True?
Nine questions for Charles Brandt.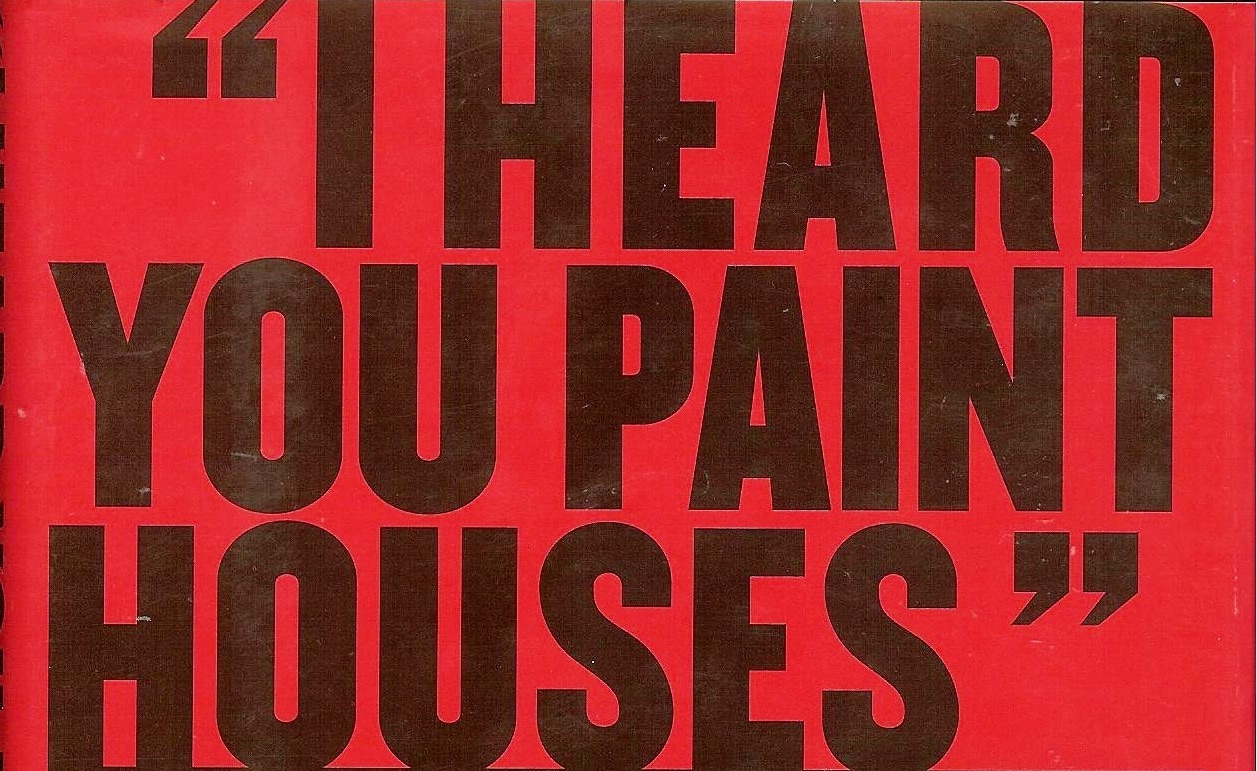 Published by The Lawfare Institute
in Cooperation With


Martin Scorsese's "The Irishman" has received superb reviews during its limited theater run in advance of its streaming release on Netflix on Nov. 27. The film centers on Frank "The Irishman" Sheeran's supposed "confession" to murdering former Teamsters president Jimmy Hoffa. Several people, including myself, have argued that Sheeran's confession to killing Hoffa—and many of the other things Sheeran supposedly confessed to as well—are bunk. Now many analyses of the movie are starting to question the veracity of the confession that lies at the heart of the film.
Scorsese has not attempted to defend the film's historical accuracy. James Hibberd of Entertainment Weekly asked him if it matters whether his portrayal of Hoffa's death is true. "I don't really care about that," Scorsese said. "The point is, it's not about the facts. It's the world [the characters are] in, the way they behave." On another occasion, Scorsese said that "this is not Frank Sheeran in the film, it's some character we all created." Robert DeNiro, who plays Sheeran in the film, made a similar point. "[W]e're not saying we're telling the actual story, we're telling our story," he told IndieWire.
One person who insists that Sheeran's tale is true is Charles Brandt—a former chief deputy attorney general of Delaware and the author of the book "I Heard You Paint Houses," on which "The Irishman" is at least nominally based. Brandt says he extracted Sheeran's confession, which he reported in his book, though he never released the tapes on which the details of the confession were based. He did release part of a videotape of Sheeran at the very end of Sheeran's life, in which "the Irishman" stated that he "stands behind what's written" in the book, which included an account of his murdering Hoffa. In 2008, Brandt gave a copy of the tape to Detroit FBI agent Andrew Sluss, the lead agent on the Hoffa case for almost 15 years. Sluss concluded that the tape lacked credibility. "The video I saw of Sheeran was a laughable, sad, desperate attempt to create a record," Sluss told me several years ago. Although Brandt has implied that Sluss and the FBI accept Sheeran's confession, Sluss told me he thinks it is preposterous. So too have several FBI agents who worked the Hoffa case.
In recent weeks, as questions about the truth of the Sheeran confession have swelled, reporters have contacted Brandt for comment. Brandt was once a frequent participant on radio and podcasts, and one can get a sense of his credibility, and Sheeran's, from listening to these interviews. But while Brandt used to love to talk about the claims in his book, he has said very little in the run-up to the movie's release. He has not appeared as part of the movie's lush publicity campaign. When asked for comment about the many doubts about Sheeran's confession, Brandt and his publisher have begun to say that Brandt is "unavailable" for interviews, even as his book has appeared on the New York Times Paperback Nonfiction Best Sellers list. Brandt's main defense, through his publisher, is: "read my book."
I have read Brandt's book as part of the research for my own book, In Hoffa's Shadow. (I have a stake in the truth of Sheeran's account, since he says that my stepfather, Charles "Chuckie" O'Brien, picked up Hoffa and drove him to the home where Hoffa was killed—an account I dispute.) Brandt's book makes many claims, most of them attributed to Sheeran, that are flatly belied, or called into serious question, by established facts. I will limit myself to nine examples, followed by questions for Brandt.
1. Sheeran's Arrival in Detroit (and His Earliest Denials of Killing Hoffa)
Sheeran claims that on the day of Hoffa's disappearance, July 30, 1975, he took a private plane from Port Clinton, Ohio, to Pontiac, Michigan, where he got in a waiting car and drove to Beaverland Street in Detroit. There, he claims, he was picked up (along with Sal Briguglio) by my stepfather, Chuckie, who drove the men to pick up Hoffa at a parking lot in the Detroit suburbs at 2:45 p.m. The men then supposedly drove back to the Beaverland Street home, which Sheeran and Hoffa entered before Sheeran shot him in the head. Sheeran says he then drove back to Pontiac and took a private plane back to Port Clinton, where East Pennsylvania crime boss Russell Bufalino met him. From there, Sheeran says, he and Bufalino picked up their wives at a nearby diner and then drove to Detroit, where they arrived by 7 p.m. on the evening of July 30.
As I have explained previously, there is no direct evidence to support Sheeran's account, and it is highly improbable that the mob would use this loose-end-filled scheme to knock off Hoffa. But there are additional problems with Sheeran's tale that I have not previously discussed, based on documents that have never been disclosed publicly. A great deal of government evidence collected soon after the disappearance—including evidence from Sheeran's own mouth—suggests that Sheeran was not in Detroit on July 30, 1975, and did not kill Hoffa.
On Aug. 4, 1975, five days after Hoffa disappeared, Sheeran had a meeting with some top mobsters at Vesuvio Restaurant on 45th Street in New York. Unbeknownst to Sheeran at the time, an undercover New York City police officer named Adrian Mazzei observed Sheeran and a man named "Charley" enter Vesuvio and sit at the bar. "Charley" was Charlie Allen, a career criminal and an intimate associate of Sheeran. Mazzei then observed a man named Johnny Francis join Sheeran at the bar. Francis was also a career criminal and also an intimate associate of Sheeran. Mazzei overheard Sheeran tell Francis and Allen that the FBI had entered the Hoffa investigation. As they continued to talk, Mazzei heard Sheeran tell the two men that "he was not in Detroit when [Hoffa] disappeared" (emphasis added), as the FBI report on Mazzei's "New York City Police Department observation report" states. Sheeran's statement is consistent with the FBI's conclusion, early in the investigation, that Sheeran stayed at the Georgian Inn near Detroit sometime during the week of the Hoffa disappearance. The FBI learned that Sheeran made calls from his room at the inn on Aug. 1 but none before then, on either July 30 or 31—a set of facts consistent with a check-in late on July 31.
And then there was Sheeran's conversation with Charlie Allen on Oct. 9, 1978. Allen was by this point an FBI cooperating witness who later testified on behalf of the government. He knew Sheeran as well as Hoffa intimately. The 1978 conversation took place at a bar, probably in North Philadelphia. Unbeknownst to Sheeran, Allen was wearing a wire for the FBI. The relevant part of the conversation was initiated by Sheeran, who was commenting on recent books about the Hoffa case that fingered Sheeran and Bufalino as suspects.
"They claim that … I picked the guys up at the airport and then after they killed Hoffa, they turned the body over to me," Sheeran tells Allen. After Sheeran explains more about what the books claim, Allen laughs. Sheeran continued. "What a fuckin' bitch? Now you know I'm not the fuckin' bitch. I wasn't even in Detroit that fuckin' day. I was in Wilkes-Barre that day, and out in Detroit the 31st."
A bit later Sheeran denied that anyone "asked me to go against… Jimmy [Hoffa]."
"You wouldn't do it in the first place," responded Allen.
"No fuckin' way," says Sheeran.
Sheeran later recounted a conversation with Bufalino in which the latter urged him to talk because "you didn't go to Detroit till the fuckin' 31st." After reiterating to Allen that he did not reach Detroit until the 31st, Sheeran referred to proof of his innocence, including "18 fuckin' people" who saw him Wednesday night (July 30, the day Hoffa disappeared) at Valentino's restaurant, his other activities on the day of the 30th, as well as "gas receipts where I fuckin' gassed up."
Sheeran's allusion to evidence proving he was not in Detroit on July 30 was reiterated in a letter that his lawyer wrote to Dan Moldea, the author of one of the books that had fingered Sheeran. The letter denied Sheeran's involvement in the Hoffa disappearance. It stated that Moldea's "allegation that [Sheeran] was present in Detroit on the last day that Mr. Hoffa was seen is false, unfounded and has been specifically contradicted by evidence supplied by Mr. Sheeran to the Federal Government" (emphasis added). Presumably the evidence that Sheeran supplied to the government that he was not in Detroit on the day of the disappearance was the same evidence he mentioned to Allen—eyewitnesses, gas receipts, and the like. This evidence likely explains why Sheeran dropped off the FBI's radar screen as a suspect in the Hoffa investigation.
Sheeran's insistence to Allen in 1978 that he was not involved in the Hoffa plot is contrary to what Brandt says Sheeran told him a quarter of a century later. It is conceivable that, even without knowing Allen was wearing a wire, Sheeran was lying about his noninvolvement and laying the foundations of an alibi. But there are many reasons to believe Sheeran's 1978 version of events rather than what he supposedly told Brandt at the end of his life. In contrast to the noncredible video confession decades later, Sheeran in 1978 was talking to a confidant with whom he often discussed crimes, and with whom he had previously shared intimate secrets related to Hoffa. "There is no reason whatever to think that Sheeran would play coy with Allen, most especially when they're drinking," Jim Dooley, a retired FBI investigator who worked the Hoffa case and knew Allen, told me.
Question: Why should we believe (a) a conclusory confession at the end of Sheeran's life, at a time when Sheeran was trying to secure a book contract, and that numerous FBI agents who worked the Hoffa case deemed noncredible, over (b) concrete and more contemporaneous evidence, including Sheeran's unguarded claims to close associates in 1975 and 1978 that he was not in Detroit on July 30, 1975, and did not kill Hoffa?
2. Crucial Missing Words From the Mazzei Report
Brandt in "I Heard You Paint Houses" discusses the episode recounted above in which officer Mazzei overhears Sheeran talking with Francis and Allen about the Hoffa case. Brandt quotes from the report on pages 337-38 of his book:
A few minutes after JOHNNY FRANCIS had entered the dining room, he returned to the bar and joined FRANK SHEERAN ... At one point as they conversed, the name JIMMY was overheard being mentioned by FRANK. He was overheard to tell Mr. FRANCIS that the FBI had entered the investigation ... Several times their conversation turned to a low tone and the officer was unable to intercept ...
Here is the full quotation from the report, with the text excluded by ellipses added in bold (and with emphasis added as well):
A few minutes after Johnny Francis had entered the dining room, he returned to the bar and joined Frank Sheeran and Charley. At one point as they conversed, the name of "Jimmy" was overheard being mentioned by Frank. He was overheard to tell Mr. Francis that the FBI had entered the investigation because of the extortion letter which was received by a friend of Jimmy's. As they continued on talking, Frank told Francis that he was not in Detroit when he disappeared. Several times their conversation turned to a low tone and the officer was unable to intercept.
In the italicized and underlined passage, the one I quote above, Sheeran makes clear to his close associates that he was not in Detroit on the day that Hoffa disappeared.
Former FBI agent Jim Dooley knows the episode at Vesuvio Restaurant well from his days working on the Hoffa case from New Jersey in the 1970s. In fact, he interviewed Allen in the late 1970s about this very meeting. Dooley told me this about Sheeran's full statement to Allen and Francis at the Vesuvio bar:
There is simply no way, given the lengthy criminal relationship Sheeran had with Allen, who had just spent a couple of hours in a car with him driving up from Philly, and given his relationship with Francis, that Sheeran would have felt a need to establish a false alibi for July 30 with these guys. In the first place, Sheeran could not have imagined that either of them would ever be interviewed by law enforcement about where Frank had been that day, and he would never have anticipated that they would be cooperative were they to be. And if Sheeran had been involved in Hoffa's disappearance—which he wasn't—there would have been no need to cover his ass with Allen and Francis because he was well known to them as a stalwart Hoffa supporter and, as such, would have been beyond their suspicion. If he had gotten to Detroit on July 30, he would have said he got there on July 30 and they all would have left it at that, thinking no more about it. Nobody would have given a second thought to Frank's having possibly been involved.
Question: Why did Brandt quote from the Mazzei surveillance report but not include Sheeran's credible admission to two intimate associates that he was not in Detroit on the day Hoffa disappeared?
3. Hoffa's Supposed Call to Sheeran on July 28, 1975
On page 16 of "I Heard You Paint Houses," Sheeran claims that Hoffa telephoned him at his home in Philadelphia on Monday morning, July 28, 1975, to ask Sheeran to join him as protection during a meeting two days later—the meeting at the Machus Red Fox restaurant where Hoffa was last seen. This is an important part of Sheeran's tale, since it is how he implicates himself into the publicly known facts of the Hoffa disappearance.
Hoffa almost certainly did not call Sheeran on July 28. Brandt notes that the "FBI has a record of all these long-distance calls back and forth." I have a copy of that record: a comprehensive 71-page telephone metadata report that the FBI constructed from all pertinent calls related to the Hoffa disappearance, including all pertinent calls from Hoffa (which number in the many dozens). The relevant page of the report from July 28 can be found here. It indicates no phone calls from the Hoffa residence on July 28. (But it does indicate that Hoffa placed a call from his residence the following day to Allen Cohen in Philadelphia). "Sheeran was on the radar as a person of interest at the time that report was compiled and a call between the Hoffa residence and his residence would have been included as significant," Jim Dooley, who put together the report, recently told me.
Question: If Hoffa called Sheeran on July 28, why didn't it appear in the FBI telephone record report?
4. The Supposed Meeting Inside the Machus Red Fox
In the book, Sheeran claimed to have had insider information, learned from Russell Bufalino, about the plot to lure Hoffa to the Machus Red Fox restaurant—the place in the Detroit suburbs from which Hoffa would disappear. Sheeran twice states that the plan was for Hoffa to meet Anthony Giacalone and Anthony Provenzano inside the restaurant for a sit-down meeting. Indeed, Sheeran claims in "I Heard You Paint Houses" that he was supposed to be inside the restaurant with these gentlemen. "I was supposed to be sitting there in the restaurant when the two Tonys showed up for their 2:30 appointment with Jimmy," he says.
The problem is that the meeting was never supposed to take place inside the restaurant. The Machus Red Fox had a strict coat-and-tie policy. Hoffa was wearing dark blue plaid pants and an open-neck, short-sleeve navy knit shirt—no coat, no tie. Moreover, numerous witnesses attested that Hoffa was never seen inside the restaurant. He waited for up to 90 minutes in the parking lot outside the restaurant and was seen by many witnesses outside.
Question: If, as Sheeran claims, the meeting was supposed to take place inside the restaurant, why was Hoffa not dressed to satisfy the coat-and-tie requirement, and why did he never go inside?
5. The Timing of the Supposed Hoffa Pick Up on July 30, 1975
Sheeran claims to have been a passenger along with Sal Briguglio in a car driven by my stepfather, Chuckie O'Brien, when the men picked up Hoffa at 2:45 p.m. on July 30 at the Machus Red Fox restaurant. Sheeran probably based the 2:45 time on an early FBI theory in the case. It was important for his tale that Sheeran picked up Hoffa this early so that he would have time to take the other actions at the times he claimed they occurred that day. As I have explained previously, there are many reasons to think that Hoffa would never have voluntarily gotten in the car with those three men, as Sheeran claims. But there is a larger problem with Sheeran's claim: For two reasons, it is impossible that Hoffa was picked up near the Machus Red Fox by a car driven by Chuckie O'Brien at 2:45 p.m. (I discuss other timing reasons why Chuckie could not have picked up Hoffa in that parking lot in the Appendix to "In Hoffa's Shadow.")
First, two witnesses told the FBI and a federal grand jury that they saw and talked to Chuckie at the home of Viola Holmes at 36045 Congress Court in Farmington Hills, Michigan, until between 2:20 and 2:30 p.m. on the day Hoffa disappeared. (Chuckie was there to deliver a fish.) Sheeran claimed that Chuckie picked up him and Briguglio at a home on 17841 Beaverland Street in Detroit and then drove the men to pick up Hoffa at the Machus Red Fox, 6676 Telegraph Road, Bloomfield Township. On a Wednesday afternoon, it would take about 20 minutes to drive from Congress Court in Farmington Hills, a few minutes to pick up Sheeran and Briguglio, and then at least another 20 minutes (and probably more) to drive from Beaverland Street to the Machus Red Fox. If Chuckie left the Holmes residence at the earlier time (2:20 p.m.) and picked up Sheeran on Beaverland Street, as Sheeran claimed, the very earliest he could have been at the Machus Red Fox was 3 p.m., not 2:45 p.m.
But second, and a more definitive problem for Sheeran's timing, two people testified before the Hoffa grand jury that Hoffa called his associate Louis Linteau (probably from a pay phone in the strip mall near the Machus Red Fox) between 3:20 and 3:30 p.m. to tell Linteau that he was tired of waiting in the parking lot and was going home soon. (Two others testified that the call came between 3:00 and 3:30 p.m., making the 3:20-3:30 p.m. window the most plausible.) In other words, Hoffa was still near the Machus Red Fox and alive 35-45 minutes after Sheeran claimed to have been in the car that picked up Hoffa and drove him away from the Machus Red Fox (and 20 or so minutes after Sheeran claimed to have murdered Hoffa 9 miles away).
Question: How could Sheeran have been in a car that picked up Hoffa at 2:45 p.m. and left the parking lot near the Machus Red Fox if Hoffa was alive and at that parking lot between 3:20 and 3:30 p.m.?
6. "Russ & Frank"
The prologue to Brandt's book is entitled "Russ & Frank," and the first paragraph of the prologue, which is the first paragraph of the book, states:
In a summer cottage by a lake in a room full of tearful and anxious members of Jimmy Hoffa's family, the FBI found a yellow pad. Hoffa kept the pad next to his phone. On the pad Hoffa had written in pencil "Russ & Frank."
"Russ" is Russell Bufalino; "Frank" is Sheeran. "I Heard You Paint Houses" claims that Hoffa wrote their names on the yellow pad to indicate a meeting on Aug. 2, a few days after Hoffa would disappear. The book also says that when Sheeran testified in 1977 before a grand jury, the government "asked [Sheeran] questions about the pad Jimmy had at Lake Orion with 'Russ & Frank' written on it." The "Russ & Frank" note frames the book's (and movie's) thesis that Bufalino and Sheeran were heavily involved in the conspiracy to murder Jimmy Hoffa.
It would have been big news in the Hoffa case if Hoffa had indicated a planned meeting with Bufalino and Sheeran during that week. But no such note ever existed. The FBI agents who ran the case from Detroit—Bob Garrity and Jim Esposito—told me they never found such a note and know nothing about it. If such a note existed it would have been mentioned in a memorandum written by Garrity in January 1976, which summarized the pertinent evidence in the case. But it was not mentioned. FBI agent Andrew Sluss told me that he "never read any report, or observed or heard about any such note," and that when he read this passage he immediately concluded it "was a lie." Other FBI agents who were assigned to the case in other FBI field offices immediately after and in the years subsequent to the disappearance also told me that they know nothing about this note.
The FBI did find a note in the Hoffa house that was relevant to the disappearance. It read: "TG 230 Wed 14 Mile Tel Fox Rest Maple Road." This was a reference to a planned meeting between Hoffa and Anthony Giacalone at the Machus Red Fox restaurant on Maple Road in Bloomfield Hills, Detroit, the location where Hoffa was last seen. But the FBI never found the supposed "Frank & Russ" note or any other evidence to link those men to the disappearance.
Questions: What evidence can Brandt produce that the "Russ & Frank" note exists? If none, why include the information so prominently in the title of the prologue and in the book's first paragraph? In light of the fact that the note appears nowhere in the voluminous public FBI files about the Hoffa case, and that many of the FBI agents who worked the case say that no such note exists, does Brandt now believe that the information about the note that he included in his book is false?
7. The Supposed 2001 FBI Visit to Sheeran
On page 2 of the book, Brandt reports that two unnamed but "young" FBI agents who claimed to have read "thousands of pages" of the Hoffa file visited Sheeran on Oct. 25, 2001. This almost certainly never happened. Detroit FBI agent Andrew Sluss was the Hoffa case agent at the time. There were no "young" FBI agents on the case at the time (Sluss was 46 years old in 2001). Sluss's approval for such a visit about the Hoffa case would have been necessary under FBI protocol, but Sluss says he never gave the approval and knew nothing about any such visit, then or later. Sluss also says that no one except him during the period from 1993 to 2008 read thousands of pages of the Hoffa file. The FBI's Automated Case Support system, and successor automated systems, which tracked every person who looked at the Hoffa file, showed no one except Sluss who examined more than a few Hoffa serials (documents) during this period.
Question: Was Sheeran telling the truth when he said that FBI agents who had read thousands of pages of the Hoffa file visited him on Oct. 25, 2001?
8. The Joey Gallo Murder
Sheeran's confession as recounted in "I Heard You Paint Houses" contains a number of other falsehoods. For example, in very vague terms Sheeran claims to have shot and killed Joey Gallo, leader of the Gallo faction of the Colombo family, in Umberto's Clam in the "Little Italy" section of Manhattan, New York, on April 7, 1972. (Gallo stumbled outside after being shot and may have been shot again there.)
Gallo was gunned down at Umberto's at 5 a.m. that morning, but, as others have noted, Sheeran was not the killer. Gallo's wife, Sina Essary, who was at the table with Gallo when the hit occurred, described the hit squad as consisting of "little, short, fat Italians." Other eyewitnesses to the crime spoke to the police. On the morning of the assassination, and based on these eyewitness accounts, Chief of Detectives Albert A. Seedman described Gallo's murderer as "a white male about 5 feet 8, 40 to 45 years old, black hair, balding in front, wearing a light tweed coat." Sheeran was 6' 4" and had a thick head of hair.
On April 18, 1972, Joseph Luparelli, a Colombo family member, became an FBI informant. Luparelli told FBI agents that he organized and participated in the Gallo murder and that Carmine DiBiase (with support from Philip Gambino) was the actual murderer. A great deal of other informant evidence supported this conclusion. After an intensive investigation, on Dec. 13, 1972, a Manhattan grand jury indicted Gambino (among others) for perjury and criminal contempt. The indictment named DiBiase (aka Sonny Pinto), who was a fugitive at the time, as Gallo's killer. DiBiase was 5' 8" and had dark hair and a high forehead.
Brandt says in the latest edition of his book that New York Police Department organized crime homicide detective Joe Coffey wrote a letter to the editor of Playboy Magazine "endorsing Frank Sheeran's confession to killing Gallo." The letter mentions an article Brandt wrote about Sheeran's confession but contains no such endorsement. Moreover, Coffey, who died in 2015, stated in his 1992 memoir that he "solve[d]" the Gallo murder, and he identified the murderers as DiBiase aided by Luparelli and Gambino (and he never mentions Sheeran). Brandt says that Coffey told him late in his life that he (Coffey) had been lying for decades about these three men as the culprits and in fact believed that Sheeran did it. (Brandt also says than an unnamed former New York Times editor witnessed the crime at Umberto's and thinks Sheeran was the killer, though she never told this to police.)
Questions: Why would Sheeran claim to have killed Gallo when all the public evidence points to DiBiase as the killer, and none of the witnesses who spoke to the police ever claimed to have seen anyone fitting Sheeran's description? Also, what evidence is there for the claim that Coffey—who investigated the Gallo murder, helped secure the indictment that named DiBiase as the killer, and said in his memoir that DiBiase was the killer—was actually lying for decades and instead believed that Sheeran killed Gallo?
9. The Kennedy Assassination Rifle
Sheeran claims that "a few days to a week" before John F. Kennedy's assassination, and at the behest of Jimmy Hoffa and Russell Bufalino, Sheeran picked up a duffle bag full of rifles from Anthony Provenzano, which he delivered to New Orleans mobster Carlos Marcello's pilot in Baltimore. Sheeran says that in a later conversation Hoffa claimed that the "package" Sheeran took to Baltimore was "was high-powered rifles for the Kennedy hit in Dallas."
Sheeran did not provide the "rifles" for Kennedy's assassination. It is well established that Lee Harvey Oswald, under the pseudonym A. Hidell, ordered the rifle he used to kill Kennedy by mail order from Klein's Sporting Goods Co. in Chicago, Illinois. The rifle was not given to Oswald by Marcello in the chain of custody posited by Sheeran. Moreover, it is highly unlikely that Hoffa was involved in any plot to kill Kennedy, or knew anything about it, or (if he did know) would have discussed it so openly with Sheeran. Hoffa was at the time under intensive federal criminal investigation; he was under constant surveillance and, as I show in my book, was highly paranoid about the surveillance. As the House Select Committee on Assassinations noted in 1979: "It may be strongly doubted ... that Hoffa would have risked anything so dangerous as a plot against the President at a time that he knew he was under active investigation by the Department of Justice."
Question: Was Sheeran telling the truth when he claimed that Hoffa told Sheeran that he (Sheeran) delivered "rifles" used to assassinate Kennedy?
* * *
Having done what Brandt asked and read his book, I hope he can answer these questions.
---
Jack Goldsmith is the Learned Hand Professor at Harvard Law School, co-founder of Lawfare, and a Senior Fellow at the Hoover Institution. Before coming to Harvard, Professor Goldsmith served as Assistant Attorney General, Office of Legal Counsel from 2003-2004, and Special Counsel to the Department of Defense from 2002-2003.