Charles Lenton O'Brien, RIP
In memory of my stepfather.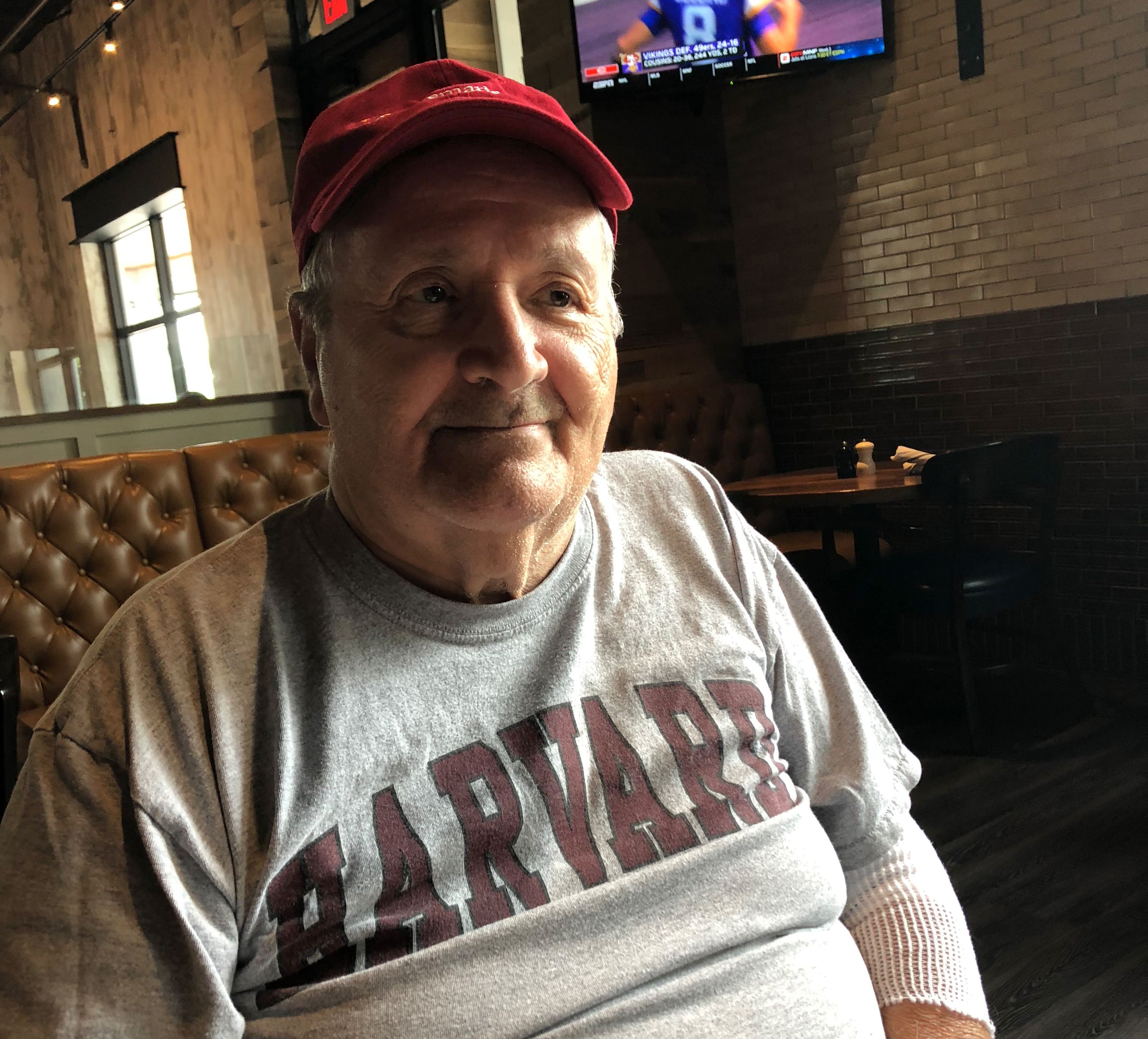 Published by The Lawfare Institute
in Cooperation With


My stepfather Charles Lenton "Chuckie" O'Brien passed away today at the age of 86 in Boca Raton, Fla. He appears to have died of a heart attack.
Chuckie was most famous for two things. In the 1950s, 1960s and early 1970s, he was the closest aide and near-constant companion of Jimmy Hoffa, the infamous and influential leader of the Teamsters Union. And following Hoffa's disappearance on July 30, 1975, Chuckie became a leading suspect when the government publicly accused him of picking up Hoffa and driving him to his death. The latter charge is, I believe, untrue. But practically everyone believed it. This accusation was repeated in story after story and book after book and, most recently, in the movie "The Irishman." Chuckie lived the last 44 years of his life under that shadow.
I explain in my recent book, "In Hoffa's Shadow," why I do not think Chuckie was involved in Hoffa's murder. But, as I also explain, Chuckie knew many of the other leading suspects well— and after Hoffa disappeared, he became tragically ensnared between the government's public accusations and pressure and the mob's very different types of private pressure. As one FBI agent on the Hoffa case in the 1970s told me, "For some reason the gods just decided to position [Chuckie] where so much of his life would be chewed up in the clash between an implacable government and an implacable Mafia." The clash of implacables ruined Chuckie's life—it cost him his job, his reputation, many of his friends, and his honor.
To me, Chuckie was, most of all, a great father. He became my father when I was at a vulnerable point in my life at age 12. Despite the unbearable pressures of the Hoffa investigation, Chuckie was a constant source of love, stability, encouragement and even inspiration. I broke with him in my 20s for reasons I came to regret deeply. But in 2004 I sought his forgiveness and he gave it without question. One of the great joys of my life was our time together during the last 16 years, when we learned a great deal about one another and grew very close.
Chuckie was born on Dec. 20, 1933, in Kansas City, Mo. His mother was Sylvia Pagano and his father was also named Charles Lenton O'Brien. Chuckie lived in Kansas City until age six or so, when he moved to Detroit with his mother after his father abandoned the family. His mother met Jimmy Hoffa in Detroit and grew close to the Hoffa family. She introduced Chuckie to Hoffa at age nine, and Chuckie spent a lot of time with the labor leader in his teenage years. He began to travel with Hoffa on weekends beginning in 1952. In 1957, when Hoffa became president of the Teamsters union, Chuckie became his special assistant at age 23. From that point until Hoffa went to jail in March 1967, the two men were practically inseparable. They were so close, and Hoffa treated Chuckie with such affection, that many people thought Hoffa was his biological father. Chuckie was such a well-known loyal confidante that Mario Puzo used him as a model for the character of Tom Hagen, the advisor to Don Corleone, in "The Godfather."
Chuckie was involved in various ways in Hoffa's dealings with the mafia. Chuckie, like Hoffa, didn't think much of the law or the government. He, like Hoffa, thought the government was on the make and was itself law-defiant, and so he didn't value law-compliance. I did not admire this self-serving attitude, which Chuckie held until the end of his life. But I came to understand it.
Chuckie's life was full of tragedy and disappointment. But he had an enormously big heart, and everyone who knew him loved him despite his foibles. He was funny, often hilarious; he was generous to a fault; he was a talker; and he was friendly with everyone. And despite setback after setback over the decades, and despite a great deal of anger, frustration and disappointment, he had an upbeat, even cheerful presence.
Chuckie was not a traditionally educated man. But he knew a lot, and he taught me a great deal—about love, forgiveness, honor, tragic choices, and the many dangers of being an "educated idiot," as he used to call me when I was young. I loved him so much and I will miss him terribly.
Chuckie is survived by the love of his life, my mother Brenda; his daughter Josephine and his son Chuckie; three stepsons, me and my brothers Brett and Steven; and by numerous grandchildren.
---
Jack Goldsmith is the Learned Hand Professor at Harvard Law School, co-founder of Lawfare, and a Senior Fellow at the Hoover Institution. Before coming to Harvard, Professor Goldsmith served as Assistant Attorney General, Office of Legal Counsel from 2003-2004, and Special Counsel to the Department of Defense from 2002-2003.