The Detention of Huawei's CFO is Legally Justified. Why Doesn't the U.S. Say So?
The detention of a top executive from Chinese technology giant Huawei shocked financial markets around the world last week as investors worried that the arrest would derail U.S.-China trade talks. But the detention of Huawei chief financial officer Meng Wanzhou in Canada, pending her extradition to the U.S., has grown from a trade irritant to a full-blown diplomatic crisis. Over the weekend, the Chinese government threatened both Canada and the U.S.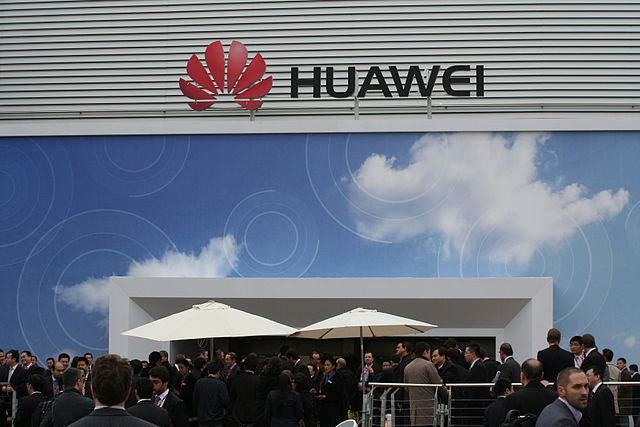 Published by The Lawfare Institute
in Cooperation With


The detention of a top executive from Chinese technology giant Huawei shocked financial markets around the world last week as investors worried that the arrest would derail U.S.-China trade talks. But the detention of Huawei chief financial officer Meng Wanzhou in Canada, pending her extradition to the U.S., has grown from a trade irritant to a full-blown diplomatic crisis. Over the weekend, the Chinese government threatened both Canada and the U.S. with "grave consequences" if Meng was not immediately released from detention. Its threats have been supported and amplified by Chinese state-run media and on Chinese social media. Boycotts of Apple products and Canada Goose down coats are spreading in China. Most dramatically, a Canadian think-tank scholar and diplomat, Michael Kovrig appears to have been detained in Beijing on murky charges of endangering Chinese state security.
While it is tempting to ignore histrionic Chinese claims that Meng has been denied due process and basic legal rights, the complexity of the legal process surrounding Meng's detention has allowed China's government to sow doubts about the legal legitimacy of the arrest. Indeed, the complete silence by the U.S. Department of Justice on the matter has only made it more difficult for the U.S. government to push back against the Chinese government's increasingly ridiculous statements and demands. Meanwhile, President Trump's recent statement that he would consider intervening in the proceeding for trade or national security reasons has only further confused the already muddled U.S. government message about the Meng case.
This ambiguity undermines one of the important policy goals behind pursuing this prosecution in the first place: enforcing neutral legal standards to punish and deter both Chinese governmental and individual wrongdoing. This post will clarify the legal basis for Meng's detention and eventual prosecution as well as rebut the often ridiculous (not to mention hypocritical) attacks by the Chinese government and media.
1. Meng is not being charged with violating Iran sanctions, but with bank fraud.
Some U.S. commentators, like Zachary Karabell and Jeffrey Sachs, have suggested that Meng's detention is somehow illegitimate because, as a Chinese national running a Chinese company, neither Meng nor Huawei should not have to comply with U.S. sanctions on Iran due to their extraterritorial nature. This is a serious argument, but a mistaken one.
First of all, according to the affidavit described at Meng's Vancouver bail hearing, Meng is being charged with bank fraud, rather than violating U.S. sanctions on Iran. It is likely that Meng will be charged by the U.S. with violating the bank fraud statute, 18 U.S.C. § 1344, which criminalizes any attempt "to defraud a financial institution," or obtain funds from a "financial institution, by means of false or fraudulent pretenses, representations, or promises." According to reports describing the U.S. affidavit, Meng is alleged to have personally made a presentation to HSBC claiming that a company doing business with Iran was not controlled by Huawei in violation of U.S. sanctions. If Meng knowingly misled HSBC in order to get some financial benefit or support, this would likely violate the statute—a breach that carries a possible 30-year jail sentence or $1 million fine.
It is worth noting that bank fraud prosecutions are not rare in the U.S. The Justice Department's web page is filled with press releases about numerous bank fraud convictions. Moreover, if the allegations are true, Meng really did expose HSBC to severe liability: as a financial institution operating in the United States, the bank is fully subject to all U.S. sanctions on Iran. Indeed, in 2012, HSBC agreed to settle various charges against it in U.S. courts, including violating U.S. sanctions, at a cost of over $1.2 billion dollars.
It is also important to recognize that the extraterritorial application of the U.S. bank fraud statute has long been recognized in the U.S. Indeed, the Senate report that accompanied the passage of the bank fraud statute stated that "even if the conduct constituting the offense occurs outside the United States, once the offender is present within the country, he may nonetheless be subject to federal prosecution." This extraterritorial reach can be justified under the international law "passive personality principle," wherein a state can in some cases punish foreign conduct that injures its own nationals (or corporate residents). In other words, there is nothing illegitimate about the U.S. seeking to punish bank fraud against its own corporations and nationals under U.S. or international law.
2. It is not improper to subject Meng and Huawei to U.S. sanctions laws.
Even if Meng had been punished for directly violating the Iran sanctions rather than misleading banks into doing so, this would not be an unreasonable exercise of U.S. power. Meng and Huawei do substantial business with the United States. Huawei purchases U.S.-origin goods for use in Huawei's telecommunications products. Both before the international nuclear deal with Iran, during the period in which the U.S. considered the deal binding and after the U.S. withdrew, U.S. export regulations prohibited any sale of U.S.-origin goods to Iran without a license, which is usually only granted for medical and agricultural exports. The origin of this embargo goes back to the 1979 U.S. hostage crisis as well as various ups and downs in the U.S.-Iran relationship since then. By limiting the application of U.S. sanctions law to sale of U.S.-origin goods, U.S. jurisdiction is based on the substantial effects such a sale would have on the U.S. and its national security.
Under international law, the U.S. has typically relied on the "protective principle" to justify such laws on the theory that trade with certain countries threatens U.S. security or interferes with the operation of its government functions. In 2017, the U.S. imposed criminal penalties on Huawei competitor ZTE for an Iran sanctions breach (although those were later revised in a subsequent plea agreement).1In any event, both Huawei and Meng were almost certainly on notice that any re-sale of U.S. origin goods to Iran violated U.S. law.
To be sure, some critics dislike U.S. sanctions law as it is applied to Iran. But that does not mean imposing an embargo on the sale of most U.S. products to Iran is illegitimate or illegal under U.S. or international law.
3. Meng has received due process appropriate for an extradition proceeding.
The Chinese government has used remarkably strong language to condemn Canada's detention of Meng. After summoning the Canadian ambassador, China's vice-minister of foreign affairs called her detention "unreasonable, unconscionable, and vile in nature." Even more remarkably, he threatened Canada with "grave consequences" if Meng is not released. China's leading party-run newspaper further developed this point when an editorial there argued that:
To arrest someone without offering a clear reason is an undisguised infringement upon the human rights of that person. The Canadian side, even though there had not been a trial and determination of guilt, went entirely against the spirit of the law, choosing to infer guilt and placing the person in handcuffs and fetters. To treat a Chinese citizen like a serious criminal, to roughly trample their basic human rights, and to dishonour their dignity, how is this the method of a civilised country?
These attacks have been repeated ad nauseum within China in state media and on social media. The New York Times reported that one angry Chinese supporter of Meng demonstrated his disdain for the U.S. and Canada by hammering his iPhone to pieces on video. But none of these criticisms are credible, and it is worth explaining in detail why.
Meng was detained in Canada pursuant to request by the U.S. under the U.S.-Canada extradition treaty. According to reports, Meng was indicted by a U.S. grand jury in Brooklyn in August 2018 and an arrest warrant was issued. The U.S. then sent that an official request to Canada's Ministry of Foreign Affairs and Trade, which eventually sent it to the Ministry of Justice and then local authorities in Vancouver. In Canada, the minister of justice must first conduct a review to determine whether the defendant could be extradited under Canadian law and the U.S.-Canada Extradition Treaty. A judge in Vancouver must also review the U.S. request and the specific charges and the supporting evidence provided by the U.S.
Meng's arrest, and the evidence underlying it, were the subject of a long prior investigation and a review by both law enforcement and judicial authorities. It is not a last-minute sanction dreamed up by Trump while having dinner with President Xi Jinping, even if Trump's comments yesterday made it sound like it was. Even the Chinese complaints about the lack of public information about the charges is misguided. The only reason the charges were not publicly revealed at the time of Meng's detention was Meng's own request for a publication ban about her case.
Chinese media have also claimed Meng was placed in handcuffs and fetters before her trial. There is actually no photographic evidence that Meng was in fact restrained, but if she was, it is not in any way improper. Both Canadian and Chinese police literally do this every single day when they arrest individuals prior to their trial or conviction.
In sum, nothing in this procedure is irregular or unfair to Meng. She has had access to counsel from the time of her detention, and she will have a chance to challenge her extradition before a neutral independent Canadian judge who is independent of the prosecutor. If she is extradited, she will have a chance to invoke all relevant U.S. constitutional rights and fully defend herself before an independent U.S. judge (or even a jury if she prefers). Moreover, the U.S. government will have to meet the heaviest legal standard possible, beyond reasonable doubt, in order to convict her.
For these reasons, the Chinese government's criticisms should be dismissed not only as utterly ridiculous and shameless propaganda, but also as rank hypocrisy. The Chinese government regularly seeks extradition from other countries, places restraints and hoods on such detainees prior to trial, and, domestically, often detains individuals for months without revealing any charges publicly or allowing those detainees to communicate with family, attorneys or their consulates (if they are foreign citizens). Indeed, that appears to be what it has done to this week to Canadian Michael Kovrig in apparent retaliation for Meng's arrest. It is hard to take China's vitriolic criticisms of Canada's judicial system seriously.
4. Law enforcement is an important tool to advance U.S. policy toward China.
Legal proceedings often seem like awkward tools when conducting foreign policy. But in the case of U.S.-China relations, enforcing certain U.S. laws can be very helpful in advancing important U.S. policy objectives. U.S. law already prohibits cyber-theft of trade secrets, economic espionage, money laundering, bank fraud, foreign lobbying, and of course, evasion of sanctions. Allowing Chinese government entities (or even nominally private entities like Huawei) to operate in defiance of these laws signals to the Chinese that these legal rules are not to be taken seriously, or that they can be simply part of a larger bargaining process and negotiation. But while prosecutors do exercise discretion over the types of cases they bring, it is much more difficult to drop such proceedings once they have begun.
Law enforcement actions demonstrate a country's credible commitment to a particular policy and can set a baseline for demanding adherence from another country. Unlike tariffs, which are highly political and often discretionary, law enforcement proceedings are constrained by evidence, procedures and legal standards. They cannot be easily altered or bargained away, even if Trump's comments yesterday suggest he would like to do so. The political cost for interfering in an ongoing federal criminal investigation is high, as the president has discovered with respect to the multiple federal investigation into his own activities. For this reason, criminal charges such as those brought against Meng are best seen as separate from the trade war. Even if the U.S. ran a healthy trade surplus with China, it would be strange for the U.S. government to decide as a result of good trade relations with China, it no longer needed to enforce its sanctions against Iran.
To be sure, the law enforcement approach fits awkwardly within the Trump administration's larger overall China strategy. The U.S. government messaging on its action against Huawei has veered between trying to simply describe it as separate and unrelated to trade talks (as U.S. Trade Representative Robert Lighthizer tried to do on Dec. 9) to Trump's suggestion that he might very well intervene to obtain leverage on trade. But the message should have come from the prosecutors handling the case and the Department of Justice, which would have emphasized the credibility and impartiality of the proceeding, instead of from White House. This messaging failure is allowing the Chinese government to make outlandish charges about the case and whip up popular anger in China.
Shortly before he resigned, former Attorney General Jeff Sessions announced the Justice Department's formation of a "China Initiative" to direct resources at prosecuting Chinese hacking, economic espionage, and other violations. If this China Initiative is to succeed, the United States will need more than just sufficient evidence to bring those charges against Chinese individuals and entities in future cases. It will also need a robust and sophisticated public relations strategy to explain and justify those charges—something that has been missing throughout the Meng episode.
---