Is the FBI Punishing Employees' Political Speech?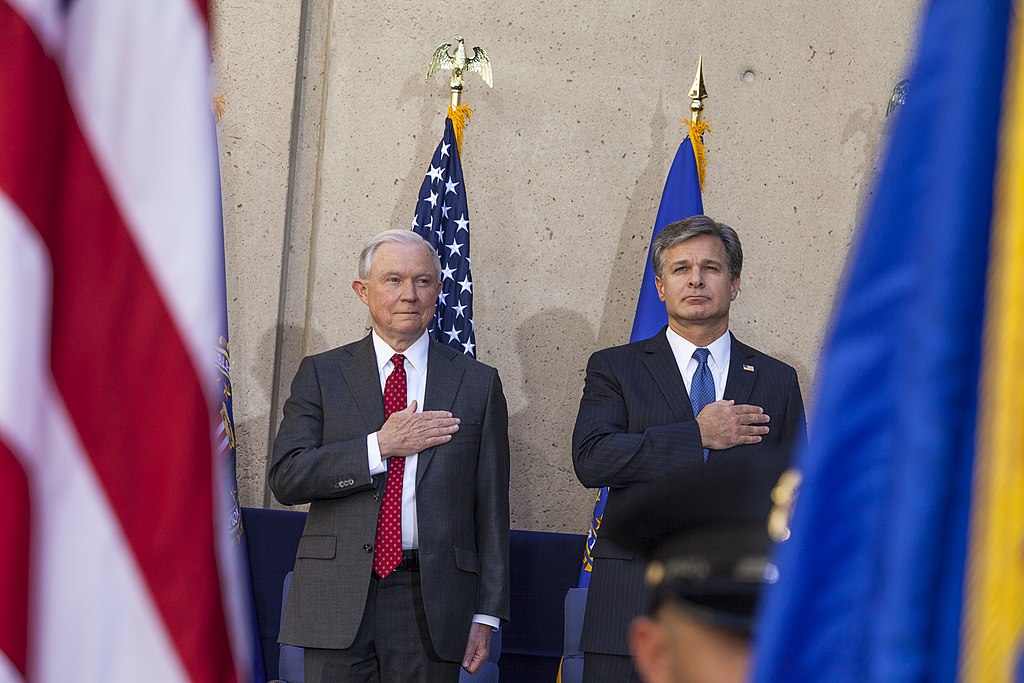 Published by The Lawfare Institute
in Cooperation With


In his lawsuit against the Justice Department filed last week, former FBI agent Peter Strzok made an arresting claim:
During the Trump Administration ... viewpoint discrimination has infected the FBI. ... While Special Agent Strzok and others who expressed negative opinions of President Trump have been subject to administrative punishments of various degrees of severity, no actions have been taken against agents who expressed harsh criticism of Secretary Clinton during the 2016 campaign, or those in the New York Field Office who leaked negative information about Secretary Clinton to the Trump campaign in the weeks before the election.
Whatever one thinks of the text exchanges Strzok and former FBI lawyer Lisa Page engaged in, it is hard to believe that Strzok and Page are the only FBI employees who have privately exchanged views regarding the nation's political leadership. It's hard to believe, as Strzok suggests, that nobody in the New York Field Office was privately disparaging Hillary Clinton in emails or texts or water-cooler conversation. It's hard to believe that the FBI's texts are clean of political criticism of Barack Obama among agents working sensitive matters.
The severity of the FBI's handling of Strzok's case—in which the bureau leadership, in order to fire him, actually overturned a negotiated arrangement in which Strzok accepted a demotion—thus raises a troubling question: Is the FBI punishing politically charged private exchanges between employees, in general? Or is it punishing politically charged criticisms of Donald Trump specifically?
There's another troubling aspect of Strzok's lawsuit: It still isn't clear, at least not publicly, what precise rule of conduct Strzok is alleged to have violated. According to Strzok's complaint, there were three "specifications" alleged against him. But there's no public information about what—other than privately expressing his views to a co-worker on government technology—he is alleged to have done wrong. There is no doubt that the text exchanges between Strzok and Page were exceedingly ill-advised, that they needlessly raised questions about the agent's impartiality in the minds of a great many people, and that they helped create a counternarrative about a "deep state" coup that was easy for the president and his defenders to exploit. But it's also clear that FBI agents and lawyers have a right to their own political views, and the bureau's position surely is not that under no circumstances can FBI employees express those views to one another. So what exactly was Strzok's offense?
We have also learned that, sometime in August of last year, the FBI held an ethics training for senior executives that addressed the communications between Strzok and Page. At this training, what guidance did the bureau give regarding the rights employees have to express their views about investigative subjects and political officials and the limitations on those rights? In short, what private expressions does the bureau consider firing offenses and what private expressions does it consider, well, personal communications? Is the line based on the strength of the views expressed? The technology used to express the views? Or something else?
All of this raises the question of where the line is—and whether it's in a different place for private expressions of opinion adverse to Trump than it is for private expressions of opinion about any other political figure.
We decided to look into this question using our old friend, the Freedom of Information Act (FOIA).
Today, we are submitting 18 related FOIA requests to the FBI. Sixteen are targeted requests for specific records from the Case Management System (CMS) that the FBI uses to track misconduct cases against FBI employees. Half ask about misconduct allegations against FBI employees for making inappropriate comments, positive or negative, about the four most recent major-party nominees for the presidency: Donald Trump, Barack Obama, Hillary Clinton and Mitt Romney. The other half inquire about cases in which the FBI handed out penalties for such misconduct. Separately, we are also submitting a broader request seeking any records that relevant components of the FBI may have regarding allegations and related penalties against FBI personnel who make any inappropriate political comments, as well as any statistics regarding the number of those cases. Finally, we are requesting a copy of, and various materials relating to, the August 2018 ethics presentation to FBI senior executives.
These records should shed light on how the FBI has been pursuing (and potentially abusing) disciplinary action for political statements by its employees—something that cuts to the core of the FBI's ability to pursue its apolitical mission, in which there is a clear and unequivocal public interest. Even if the FBI attempts to withhold some of these records, information as basic as the number of allegations made and penalties issued could help clarify how today's FBI is approaching these issues.
As always, we'll post the results here on Lawfare once we have them. In the meantime, copies of our requests are below. Instead of all sixteen CMS requests, we're providing the two templates we used, one for the allegation requests and one for the penalties requests. Any wording in brackets changed in each iteration to yield the different versions of these requests.
---
Scott R. Anderson is a fellow in Governance Studies at the Brookings Institution and a Senior Fellow in the National Security Law Program at Columbia Law School. He previously served as an Attorney-Adviser in the Office of the Legal Adviser at the U.S. Department of State and as the legal advisor for the U.S. Embassy in Baghdad, Iraq.
Benjamin Wittes is editor in chief of Lawfare and a Senior Fellow in Governance Studies at the Brookings Institution. He is the author of several books.