Fulton County Hearing Live-Blog
Judge Robert McBurney is hearing argument on whether the special purpose grand jury's report should be released to the public. Keep up with Anna Bower's live coverage of it here.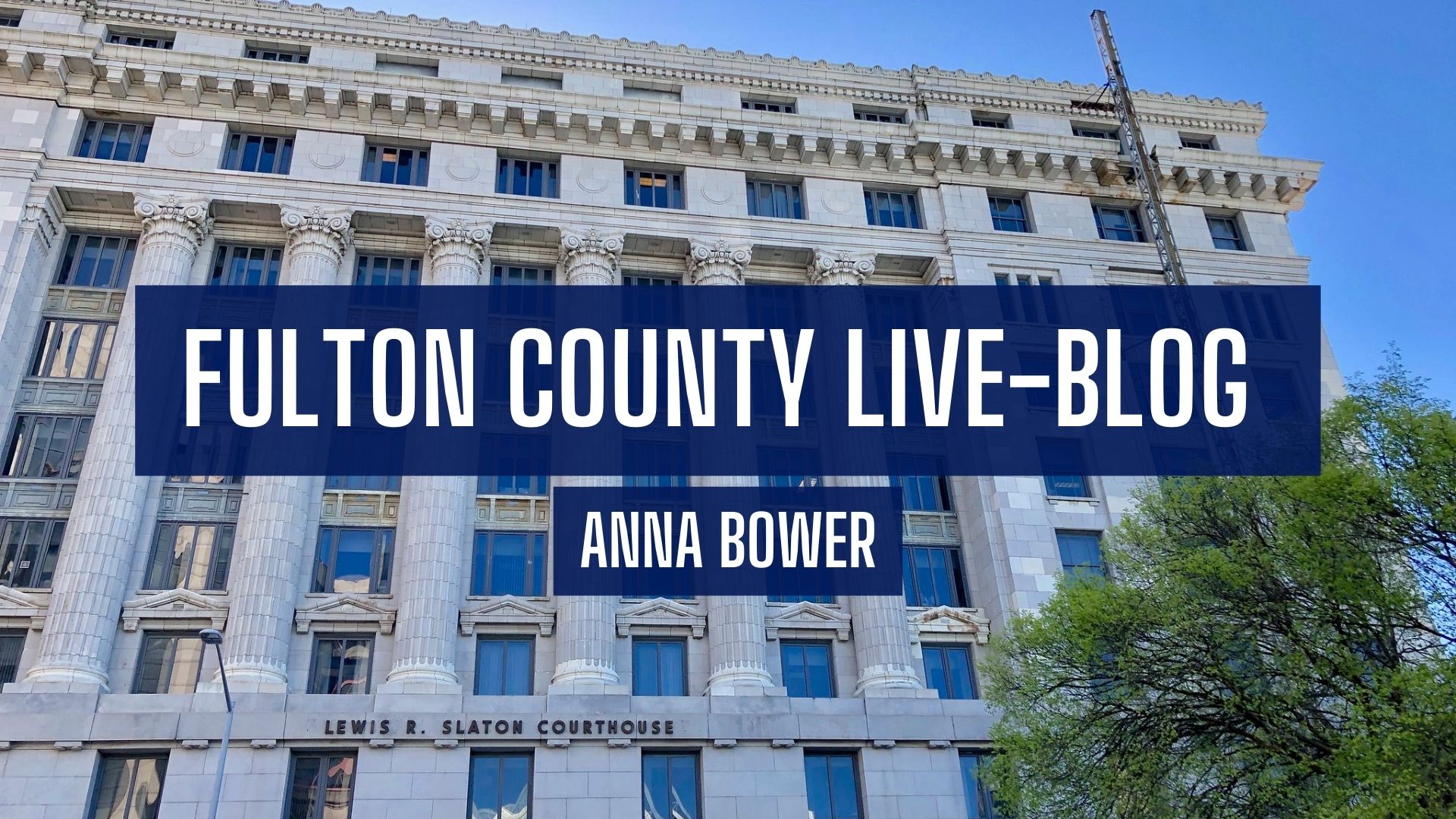 Published by The Lawfare Institute
in Cooperation With


It's a big week for the Georgia criminal probe into interference in the 2020 election. After an eight month investigation, the Fulton County Special Purpose Grand Jury investigating former President Trump's and allies' attempts to overturn election results in Georgia has issued its final report and been dissolved.
On Jan. 24 at 12 pm ET, Judge Robert McBurney will hear argument on whether the special grand jury's final report should be made public.
The hearing will take place at the Lewis R. Slaton courthouse in Fulton County, Georgia.
You can watch the hearing live below:
I am chronicling the hearing here on this live-blog. Follow along below:
---
Anna Bower is Lawfare's Legal Fellow and Courts Correspondent. Anna holds a Bachelor of Laws from the University of Cambridge and a Juris Doctorate from Harvard Law School. She joined Lawfare as a recipient of Harvard's Sumner M. Redstone Fellowship in Public Service. Prior to law school, Anna worked as a judicial assistant for a Superior Court judge in the Northeastern Judicial Circuit of Georgia. She also previously worked as a Fulbright Fellow at Anadolu University in Eskişehir, Turkey. A native of Georgia, Anna is based in Atlanta and Washington, D.C.