New Data on Sextortion: 124 Additional Public Cases
In 2015, a Brookings paper identified 78 perpetrators of sextortion. I found many more—both alleged perpetrators and victims' accounts.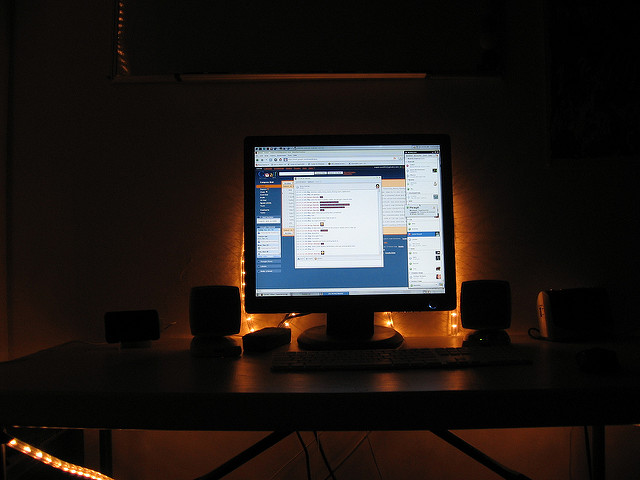 Published by The Lawfare Institute
in Cooperation With


Content warning: This post contains content that may be upsetting for some readers. Additional warnings are located throughout the document to signal the introduction of disturbing content. Resources for those affected by sextortion are linked below.
Just under three years ago, Benjamin Wittes, Cody Poplin, Clara Spera and Quinta Jurecic published a Brookings Institution report on sextortion—a relatively new form of cybercrime in which a perpetrator extorts victims by threatening to disseminate sexually explicit content involving the victim, usually obtained through hacking, online manipulation or trickery. Blackmailing victims using their sexual activity as leverage is a crime as old as time, but this form of sextortion is a uniquely modern phenomenon insofar as it relies of the use of modern technology in the acquisition of material and the threat of dissemination. The internet's global reach allows perpetrators to operate from remote locations and attack victims in the perceived security of their own homes. The widespread popularity of social platforms such as Facebook and YouTube exponentially increases the potential number of views for disseminated material, and hacking allows perpetrators to target an extraordinary number of victims at rates that even the most prolific serial rapists would struggle to match.
Amazon CEO and Washington Post owner Jeff Bezos may now be the most famous victim of sextortion: In a Feb. 7 Medium post, Bezos shared the details of his alleged blackmail by American Media, Inc., the publisher of the National Enquirer tabloid. While this received a lot of attention, the typical sextortion victim lacks the resources, position of power and public platform that enabled Bezos to come forward with and own his story. Some may not realize that they are not alone in their suffering.
The first in-depth study of this phenomenon, the Brookings report identified prosecuted cases involving 78 perpetrators and more than 3,000 victims. Since Brookings published the report in May 2016, Alabama, Arkansas, California, Texas, and Utah have all criminalized sextortion. But there is still no such crime as "sextortion" at the federal level—and the federal government still does not keep data on incidents of sextortion. In response to the initial Brookings report, Sen. Barbara Boxer wrote a letter to then-Attorney General Loretta Lynch inquiring as to how the Department of Justice was collecting data on the subject. The department responded that forming a database would be "a difficult task" and it has not subsequently taken steps—at least not in public—to collate sextortion statistics.
The Brookings report thus remains the only collection of sextortion cases—and there is no public information on how many sextortion cases have taken place since the report came out in 2016. To address this problem, I spent the summer of 2018 compiling additional sextortion data. This post details what I found.
In total, I identified 124 additional alleged perpetrators, and thousands of additional victims. Sextortion serves an umbrella term that encompassesa spectrum of activities. On one side of the spectrum, some perpetrators target victims using sophisticated hacking techniques—a feat that would have undoubtedly been impossible 20 years ago. On the other side of the spectrum, perpetrators may hire a private investigator to record compromising sexual behavior, as highlighted recently by Bezos's case. The majority of sextortionists do not operate at these extremes, but rather rely on simple manipulation and trickery on social media.
Sextortion can be incredibly brutal, but local police often have difficulty understanding or addressing the threat. In the recent case of University of Utah student Lauren McCluskey, for example, McCluskey reported her sextortion to campus police at her school. But the police failed on multiple fronts, as outlined in a piece written by her mother. McCluskey was eventually murdered by the man who sextorted her.
A note on methodology: I searched the LexisNexis news database and Google for foreign and domestic instances of sextortion that were recorded online in the period since the Brookings report was published. I conducted my searches in LexisNexis by combining each American state with the following terms and phrases: sextort, sextortion, cyber sextortion, cyber sexual exploitation, online sexual exploitation, online sexual exploitation, non-consensual pornography and nonconsensual pornography. I also ran searches of all the above terms in the Department of Justice website, the FBI website, and in Google itself. I limited the results to articles published after the cut-off date for research on the previous Brookings report: April 18, 2016. When internet searches produced leads on potential perpetrators, but no clear resolution regarding sentencing, I contacted the relevant authorities to learn about any updates in the case in question. Any sentencing information in this document that does not include a hyperlink was gathered by means of a telephone call.
I began this research on June 4, 2018, and completed it on July 24. Since then, I have occasionally added relevant articles when brought to my attention. Some of the material I have included, though published after the cut-off date, reports sextortion occuring before said date. The authors of the 2016 Brookings study might have included some of these cases, had they been aware of them at the time. Consequently, this report does not constitute a scientific study of all sextortion reported in the past two years but, rather, serves to offer insight regarding the sheer volume and the types of cases that have occurred.
I identified three main strategies of sextortion: catfishing, hacking and relationship abuse.
In many cases, perpetrators "catfish" their victims by assuming a false identity online. Using this false identity, the perpetrator forms online relationships with victims who might have been less willing to communicate had they known the perpetrator's true identity. For example, an adult male perpetrator might pose as a teenage girl in order to get a teenage boy to send him nude pictures.
Hackers, by contrast, infiltrate a victim's private computer or network. Some choose to control a victim's webcam, activating the recording feature with the intention of capturing the victim in a comprising state of dress or activity. Others gain unauthorized access to a victim's private account and sift through private data, hoping to find sexual material belonging to the victim.
In both methods, the victim may be unaware that the hack has occurred until the threats of blackmail begin.
Relationship abuse occurs as a method of sextortion when perpetrators threaten to disseminate sexually explicit photos or videos of a victim obtained over the course of a romantic relationship with the victim. Relationship abuse is distinct from other methods of sextortion, because in these cases, the victim always knows the perpetrator personally before the sextortion begins. This dynamic renders seeking outside help particularly difficult; victims of relationship violence face a multitude of barriers when attempting to leave abusive relationships.
What follows is a list of all of the cases I identified. Like the original Brookings report, I collected data on sextortion occurring both within and outside of the United States. Unlike the Brookings report, the list that follows is not based principally on court documents. Instead, I consulted press accounts, Justice Department press statements, research papers, university publications, teen magazines, business publications, the Federal Trade Commission, women's legal defense advocacy pages, U.S. Air Force publications and technological publications. My work is more inclusive than the original Brookings report, which focused only on prosecutions of perpetrators who sought production of pornography. The data I collected detail victims' accounts along with identifying alleged perpetrators. Moreover, I include cases in which the object of the sextortion was not the production of pornography but money or other gains.
In recording these data, I chose to be over-inclusive so as to not omit any potentially valid cases. As such, some instances are labeled as "edge" cases, meaning they may or may not be considered sextortion depending on how broadly or narrowly one understands the term.
Lawfare is not an advocacy organization and cannot provide counseling or advice for individuals affected by sextortion. A variety of third-party sites are available to aid individuals who would like to access resources regarding sextortion: Thorn offers tips for victims and friends of victims and identifies the following websites for individuals experiencing sextortion: Without My Consent, Cyber Civil Rights Initiative, The National Domestic Violence Hotline, Rape, Abuse & Incest National Network, and Male Survivor. To report cases that involve the exploitation of victims under the age of 18, Thorn recommends the National Center for Missing & Exploited Children and Internet Crimes Against Children Task. Individuals can report suspected sextortion to the FBI or to local police. In an emergency, individuals can call 911 or the National Suicide Prevention Lifeline at 1-800-273-8255.
Key Findings
The material that follows contains content related to sexual assault and abuse, child abuse, pedophilia, incest, animal cruelty, self-harm, suicide, eating disorders, violence and mental illness.
In most cases, perpetrators sextort victims to obtain additional sexually explicit material or money. In a small number of cases in this sample, perpetrators appear to be sextorting for a goal that is neither sexual nor financial in nature; the Bezos case is a high-profile example of this sort of activity. A more pedestrian example: One perpetrator threatened to disseminate sexually explicit material sent to him by his classmates if they did not divulge their social media passwords to him. Such cases appear to be rare. Sexual gratification and greed appear to be the overwhelming motives of sextortionists.
As in the original Brookings study, this sample suggests that sextortion for sexual gratification is a highly gendered offense. With only one exception, I found no evidence of women committing this type of sextortion. Though victims of sextortion for sexual gratification include both female and male minors, the majority of minor victims are female, and the data does not include any adult male victims. This does not mean that no adult men have been victims of sextortion for gratification—just that those cases may not have been reported. (Adult men face different barriers to reporting sexual assault, and evidence suggests that men are less likely to report than women.)
There is no "typical" case of sextortion for sexual gratification. Some perpetrators demand a picture of uncovered breasts. Others force victims to commit acts of sexual violence, including but not limited to rape, incest and bestiality.
Sextortion for financial gain is also influenced by gender, though less so than sextortion for sexual gratification. Both men and women are perpetrators and victims of this type of sextortion. The majority of those targeted, however, are male. Sextortionists who victimize men for money are more likely to hack or catfish to sextort. Many of the identified foreign perpetrators seeking money operated in rings based out of the Philippines, Morocco, or the Ivory Coast; by contrast, most domestic perpetrators appeared to be operating alone.
It is not uncommon for sextortionists to accuse their victims of consuming child pornography. In some instances, victims believed they were engaging in sexual video chats online with individuals over 18. After the chats, perpetrators claimed that the victim had actually interacted with a minor and threatened to release the evidence to the police. Occasionally, the subjects of the videos are actually minors whom the perpetrator forces to perform while recording the interactions.
Six suspected victims in this sample took their own lives. Of these, four were victims of financial sextortion while two were victims of sextortion for sexual gratification. Four more victims, all of whom were victims of sextortion for sexual gratification, threatened to attempt taking their own lives. The sample size here is too limited to make any kind of firm judgment, but these numbers may owe something to the fact that financial resources are finite, while victims can always continue to produce sexually explicit material, though the psychological burdens are great. This is not to suggest that sextortion for sexual gratification is less traumatic to victims than sextortion for financial gain—just that a demand that physically can't be met may induce a different form of stress than one that can. Additionally, other victims may have also taken their own lives without the death ever being linked to previous sextortion, or there may have been other suicide threats that went unreported.
The Data
The data below are sorted according to the identification—or lack thereof—of a perpetrator, jurisdiction, and the objective of the sextortion. Cases published based on victims' testimonies without a known perpetrator are classified as victims' accounts. Cases with identified perpetrators are classified as domestic or foreign based on the country in which the relevant law enforcement operation began. Victim accounts are classified by location based on identity of the victim or the country of the relevant publication. The objective of the sextortion is classified as sexual gratification, financial gain, or, in a few specific cases in which the perpetrator's objective did not fit into either category, miscellaneous.
Sections on domestic and foreign perpetrators are organized alphabetically by the last name of the alleged perpetrator. Victims' accounts are organized in chronological order of the date on which the account was published.
All the data in this report is based on media reports and public records. The author has no independent knowledge of, and makes no assertions regarding, the veracity of this information beyond what is available from these sources.
Domestic Perpetrators of Sextortion for Sexual Gratification
Foreign Perpetrators of Sextortion for Sexual Gratification
Domestic Victims' Accounts of Sextortion for Sexual Gratification
Domestic Perpetrators of Sextortion for Financial Gain
Foreign Perpetrators of Sextortion for Financial Gain
Domestic Victims' Accounts of Sextortion for Financial Gain
Foreign Victims' Accounts of Sextortion
Domestic Perpetrators of Sextortion for Miscellaneous Gain
Akhil Patel allegedly threatened to hurt his ex-girlfriend by publishing "stuff" if she did not respond to his messages, according to a lawsuit filed by the ex-girlfriend. The lawsuit charged that Patel posted sexually explicit images of the victim of YouTube and porn sites and sent the links to the victim's family members, according to court documents. A Texas appeals court affirmed the jury's judgment against Patel.
North Carolina law enforcement accused a 16-year-old student of allegedly targeting male classmates by pretending to be a female on social media, ABC11 Eyewitness News reported on June 2, 2016. Prosecutors alleged that, once the defendant convinced the victims to send a sexually explicit image, he threatened to disseminate the images if the victims did not provide their social media passwords, according to the Fayetteville Observer.
---
Katherine Kelley is in her fourth year of undergraduate study in Georgetown University's School of Foreign Service. She is also completing her first year of her Master's Degree at Georgetown University's Security Studies Program, where she focuses on international security and counterterrorism.