The Secret Keepers: Security, Secrecy, and Starvation
The recent death of Palestinian prisoner Khader Adnan represents a wider problem with Israel's expansive preventive detentions schemes.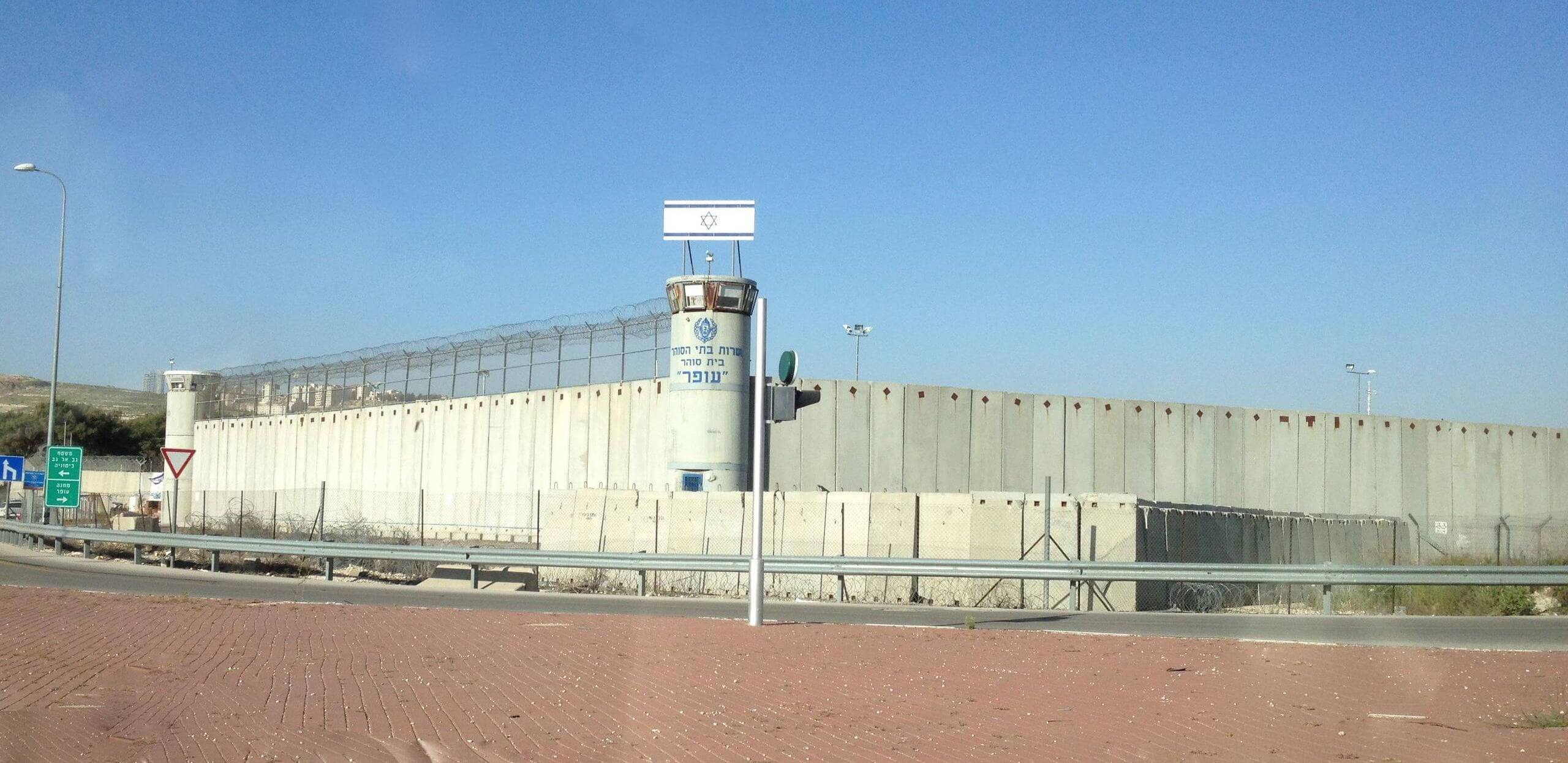 Published by The Lawfare Institute
in Cooperation With


Khader Adnan, a Palestinian who was arrested by the Israeli government in February 2023, died in Israeli prison on May 2. Though the cause of death was hunger—Adnan died after an 87-day hunger strike—Israel's continuous disregard of his life and liberty was the true culprit.
Why would a 45-year-old father of nine refuse to eat for months and choose this terrible fate? In an interview for the New York Times last year, Adnan explained that hunger strikes are a crucial weapon—perhaps the only weapon—for Palestinians facing endless detention without trial by Israeli security authorities. These detentions are often labeled "preventive," "administrative," or "security" detentions. Regardless of the exact label, they all share a common characteristic: As opposed to issuing an arrest warrant against an individual suspected of committing a crime that already occurred, preventive detention is designed to prevent future harm, leaving no effective avenues for detainees to challenge the future-facing accusations.
The Israeli government first detained Adnan in 1999 and then detained him intermittently after then, for a total of eight years—six of them in preventive administrative detention based on secret intelligence information that was not shared with him or his lawyers. During these years, Adnan resorted to hunger strikes five times, protesting his frequent, arbitrary, and prolonged detentions. In direct response to Adnan's hunger strike in 2015, during yet another year-long preventive detention period, Israel's parliament enacted a law authorizing force-feeding of detainees. In 2016, the Israeli High Court of Justice found this law to be constitutional. While most of Adnan's arrests by Israel were under Israel's expansive preventive detention regime, his last detention period, from February until his death in early May, followed criminal charges of incitement to violence and links to the armed group Islamic Jihad Movement in Palestine. These charges were based largely on Adnan's political activity, his remarks during funerals, and visits to families of Palestinians killed by Israeli forces, as well as his support of Palestinian prisoners and detainees held in Israeli prisons. Days before his death, Adnan's medical condition was rapidly deteriorating, raising serious questions regarding the justification of his continuous detention under these circumstances. The insistence that even at this near-death state he continued to pose such a grave threat that justified continued detention is unfathomable, especially given the fact that each time Israel released Adnan over the years, it managed to arrest him again shortly after. Instead, Israel's authorities should have released Adnan - as they did many times in the past—to a civilian medical facility, and grant his dying request to see his wife and children.
Adnan's unnecessary and avoidable death represents a wider problem relating to Israel's expansive use of preventive detentions: the routine approval of numerous indefinite detentions without trial, regardless of the facts and based on opaque security narratives. As of May 2023, the number of Palestinians held in preventive detentions by Israeli authorities reached a 14-year record of 1,016. My research into the efficacy of the judicial review process in preventive detention cases showed that, despite the perception of an interventionist court, which is based mainly on robust rhetoric in a few renowned cases, the Israeli High Court of Justice systematically denies almost all petitions against preventive detention orders. The empirical study analyzed hundreds of decisions issued by the Israeli High Court in preventive detention cases from 2001 to 2010, finding not a single case that resulted in the release of the detainee. While Adnan's latest arrest was based on incitement charges, my research also found that, as a matter of routine, Israel issues preventive detention orders following the end of criminal imprisonment periods, further solidifying the link between its practice of detention without trial and "security" charges against Palestinians.
The issue of preventive detention is not limited to the Adnan case. Adnan's death occurred a day after the Israeli High Court issued its judgment in another preventive detention case, challenging the prolonged preventive detention order against Abed Al Jaber, who was suspected of involvement with Hamas funding activities. While not the first time Al Jaber was preventively detained by Israel, his current detention period began in February 2022 and has been extended every four months by detention orders that were reviewed and approved by the military court and the Military Court of Appeals. The allegations against him included handling money and serving in a senior role within the Hamas organization. Detained without trial for more than a year, Al Jaber challenged his fourth detention order—extending his detention until June 2023—before the Israeli High Court.
In a brief judgment, two of the three justices—Yitzhak Amit and Yael Vilner—denied the petition and approved the detention order, noting that the security authorities informed the Israeli High Court that they will issue a fifth detention order in June, extending Al Jaber's detention to October 2023. The Israeli High Court's decision followed an ex parte hearing, without the presence of Al Jaber or his lawyer, where state representatives shared the secret intelligence evidence against Al Jaber with the court. At the end of this one-sided hearing, the justices noted that the security authorities' position that Al Jaber "endangers the security of the area" is well based on the secret evidence. Their decision echoed the security authorities' allegations against Al Jaber, as if these were based on solid evidence that was examined in trial. They further commented that "the petitioner continued to deny the allegations against him," in a judicial tone often reserved for convicted felons, scolding them for refusing to take responsibility for their actions. The alternative—that Al Jaber's denial should be taken into account as a reason to doubt the security narrative—was not considered. The justices also regarded the fact that the military court shortened the initial detention order against Al Jaber as "unsubstantial."
As customary in this genre of judicial decisions, the word "danger," in its many variations, was repeated in almost every sentence of this short decision. Against this heightened—yet opaque—security narrative, the justices refrained from providing any information about Al Jaber the person. Is he married? Does he have children? What is his occupation? Facts that arrest judges resort to routinely, and that could have presented Al Jaber as an actual person, were omitted from the decision.
Unexpectedly, the third justice in this case, Ruth Ronen, was not convinced by the secret evidence. In her separate comments, Ronen stated that it is doubtful whether the intelligence information against Al Jaber justifies the fourth and fifth detention orders extending Al Jaber's detention from February 2023 onward. This important finding, questioning the very basis for detention, is unusual. My research mentioned above demonstrated that the Israeli High Court systematically sides with the security authorities and refrains from openly questioning the sufficiency or credibility of the secret evidence.
It should have been expected that this extraordinary finding questioning the justification for the detention would influence the outcome of Ronen's separate judgment. Despite these strong words, Ronen ended her judgment by reasserting the security authorities' narrative, deciding "not without doubt" to deny the petition and approve the continuous detention of Al Jaber.
With its proximity to Adnan's horrible death, the Israeli High Court's judgment in the Al Jaber case highlights the intolerable gap between the court's empty rhetoric in thousands of petitions against preventive detention orders and the actual outcomes and implications of these cases on people's lives. Ultimately, this case shows that even when they find the intelligence information weak and unconvincing, the justices accept the security authorities' position and approve continuous and indefinite detention without trial. Ronen's judgment further reveals the Israeli High Court's deference in security matters; as even when the intelligence information is clearly unconvincing, the outcome remains the same and the unjustified detention is still approved.
In interviews I conducted with retired Israeli High Court justices, many interviewees expressed their frustration with these hearings. They mentioned how difficult, if not impossible, it was to challenge the security narrative or disagree with the security authorities. "How can I disagree? I don't have a lawyer saying, 'This isn't true', or 'This didn't happen.' All my ethos as a judge is that I have two parties," responded one of them. Another added that he tries to give the process "an aroma of a criminal trial" but doubted that it is possible.
As I argue in a new book chapter, decisions asserting the dangerousness of a dying detainee like Adnan, and approving prolonged detentions despite weak and unconvincing evidence, such as in the case of Al Jaber, are enabled by the Israeli High Court's continuous adoption of dehumanizing security narratives and a "defactualization" of the detention process. This defactualization is expressed through a focus on opaque security considerations, suspicions, and perceived dangerousness, while eliminating any individual and humane characteristics of the detained person. As the Al Jaber case shows, not only are facts about the detainees' identity and personhood disregarded, but the security facts—their accuracy, sufficiency, and strength (or weakness)—are ignored as well.
The irrelevance of facts, which stands for deindividuation and dehumanization of "others" in counterterrorism cases more broadly, explains why some detainees resort to hunger strikes to reclaim their identity and legacy. It is also a sharp reminder that prolonged preventive detentions are inhumane and unjust and should be renounced by any country that values justice, rule of law principles, and human rights.
The current constitutional crisis in Israel, which centers around the government's attempt to "reform" the judiciary and limit its judicial review powers, has been fueled by the government's claims that the Israeli High Court prevents it from effectively fighting terrorism. The empirical data on preventive detentions joins many other cases that refute this claim. It shows that the court continuously accepts and approves the security authorities' decisions, similarly to its approval of Israel's targeted killing policy (under conditions), its acceptance of the security justification for Israel's separation wall in the Occupied Palestinian Territories, its facilitation of legal justification for torture (through the necessity defense), and countless other measures. Adnan's death in Israeli prison as well as Al Jaber's continuous and unjustified detention without trial are just two recent examples showing that, regardless of the current crisis, Israel is far from extending its democratic values to Palestinians.
---
Shiri Krebs is a Professor of Law at Deakin University and an affiliated scholar at Stanford University Center for International Security and cooperation (CISAC). She is the Chair of the Lieber Society on the Law of Armed Conflict and Co-Lead of the Law and Policy Theme at the Australian Government Cyber Security Cooperative Research Centre (CSCRC). Krebs is an Australian Research Council (ARC) DECRA Fellow (2023-2025), focusing on preventive technologies in counterterrorism decision-making.