Transnational Organized Crime and National Security: Evil Corp, Hezbollah and Chinese Opioid Trafficking
American law enforcement efforts have become increasingly multifaceted as the government attempts to combat the continuing ingenuity and sophistication of transnational organized criminal groups.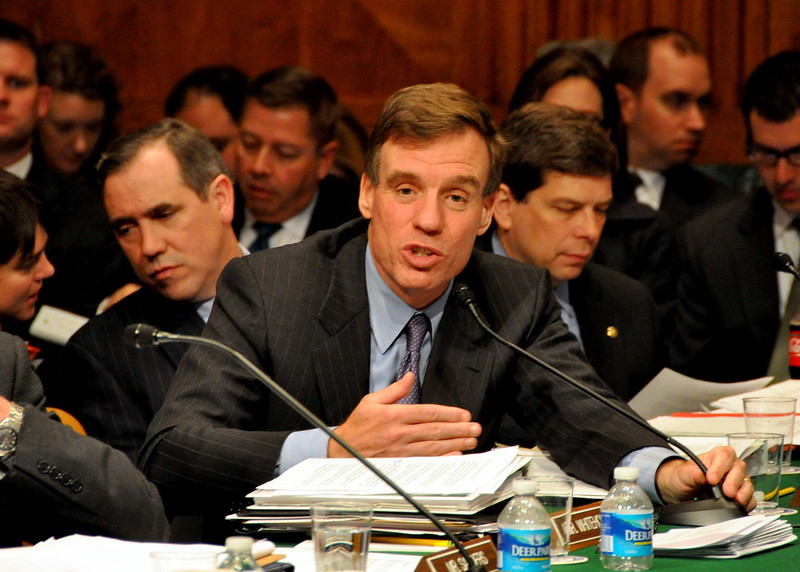 Published by The Lawfare Institute
in Cooperation With


Introduction
Over the past few months American law enforcement officials have unveiled several initiatives targeting sophisticated criminal networks around the world. In Congress, two bills that would dramatically reshape the American anti-money laundering infrastructure are working their way through the House and the Senate. The Treasury Department's Office of Foreign Asset Control (OFAC) has also been particularly active, announcing financial sanctions against Lebanese money launderers, a Russian cybercrime collective, and a Dominican network of drug and human traffickers. Finally, the Justice Department has continued its pursuit of corrupt foreign officials who have enabled drug cartels to ship their wares into the United States.
Organized Crime by Established National Security Threats
The ILLICIT CASH Act and the Corporate Transparency Act
Amid the divisive battle over impeachment, a bipartisan group of senators is supporting legislation designed to strengthen the federal government's anti-money laundering (AML) and countering the financing of terrorism (CFT) enforcement mechanisms.
Introduced by Sen. Mark Warner on Sept. 26 and supported by several of his colleagues, including Tom Cotton and Catherine Cortez Masto, the Improving Laundering Laws and Increasing Comprehensive Tracking of Criminal Activity in Shell Holdings (ILLICIT CASH) Act would substantially update the current AML-CFT regime. Most notably, the law would require shell companies to disclose their true beneficial owners to the Treasury Department immediately upon incorporation and within 90 days of any change in beneficial ownership. Failure to comply would be punishable by a fine of up to $10,000 and up to four years in federal prison. True beneficial ownership information would be housed in a central database accessible to federal and local law enforcement agencies.
Among its other provisions, the ILLICIT CASH Act would require law enforcement to coordinate with financial regulatory agencies and provide updates to financial institutions on suspicious activity reports filed by those institutions. It would also mandate that foreign banks provide authentic account records and comply with subpoenas produced by American law enforcement officials in AML and CFT investigations. If banks fail to comply, the act would enable government officials to levy contempt fines against the banks.
Although the ILLICIT CASH Act has bipartisan support in the Senate and enthusiastic approval from watchdog groups, it has been met with a mixed reception among the affected industries. Both the American Bankers Association and the Consumer Bankers Association have announced their support for the update to the AML/CFT regime.
By contrast, the American Bar Association (ABA) strongly disapproves of the legislation. The ABA claims that the beneficial ownership requirements would "undermine client confidentiality and attorney-client privilege," raise "serious privacy concerns," and impose "costly" and "unworkable" disclosure requirements on small businesses and their attorneys. Concern about onerous reporting requirements also caused more than 30 business organizations—including the American Hotel and Lodging Association, the National Grocers Association and the National Restaurant Association—to voice their opposition to the legislation in an open letter criticizing the act. The Senate Banking Committee held hearings to debate the ILLICIT CASH Act on Dec. 5.
The House passed an equivalent bill—the Corporate Transparency Act—on Oct. 22, also with bipartisan support. The two bills are largely similar, albeit with minor differences.
The Corporate Transparency Act would also require that any company report its beneficial owners upon incorporation but would mandate that companies report changes in beneficial ownership on an annual basis, as opposed to the 90-day deadline imposed by the ILLICIT CASH Act. Failure to comply with those requirements would also be punishable by a $10,000 fine and a maximum prison sentence of 3 years. Like its Senate equivalent, the House bill would create a central database of beneficial ownership information that would be accessible to federal and local law enforcement agencies. Unlike the ILLICIT CASH Act, however, the Corporate Transparency Act does not address evidentiary requests by American law enforcement to foreign banks.
The ABA also opposes the Corporate Transparency Act due to concerns about the beneficial owner reporting requirements, but the American Bankers Association has announced its support.
Whether and how Congress reconciles the two bills remains to be seen, but should one of them become law it would be the most significant update to the American AML/CFT regulatory structure since the Bank Secrecy Act of 1970.
Money Laundering by Hezbollah
On Dec. 13, OFAC sanctioned three Lebanese nationals and several corporate entities that it accused of being involved in laundering tens of millions of dollars for Hezbollah.
OFAC described Nazem Said Ahmad, the Beirut-based scion of a wealthy family of diamond merchants and one of the targets of the sanctions, as one of Hezbollah's "top donors," claiming that he used his connections in the "blood diamond" business to launder millions of dollars for the organization. Ahmad was allegedly a personal fundraiser for Hezbollah's secretary general, Hassan Nasrallah.
Beyond his diamond interests, Ahmad is a well-known collector of fine art, and OFAC accused him of parking some of his assets in valuable artworks as a "pre-emptive attempt to mitigate" the impact of the sanctions. In its September 2018 issue, Architectural Digest of the Middle East featured Ahmad's Beirut penthouse and his prodigious art collection, describing it as a "roll call of masters," including works by Ai Weiwei and Jean-Michel Basquiat. In addition to targeting Ahmad personally, OFAC sanctioned 11 businesses linked to him.
OFAC also sanctioned Saleh Assi, a businessman based in the Democratic Republic of Congo, whom it claimed has laundered money for Hezbollah through Ahmad's diamond businesses. Beyond his links to Ahmad, OFAC claimed that Assi has deep financial ties to Adham Tabaja, a top Hezbollah financier who has himself been the target of several rounds of sanctions. In another sign of the personal wealth of Ahmad and Assi, OFAC identified Assi's yacht, the Flying Dragon, as a blocked asset.
The third individual sanctioned by OFAC was Tony Saab, an accountant and employee of Inter Aliment, one of Assi's companies that the businessman has allegedly used to fund investments with several Hezbollah financiers.
On Aug. 8 a federal judge in Washington, D.C., sentenced Kassim Tajideen to five years in prison and ordered him to forfeit $50 million to the Justice Department. Tajideen had previously pleaded guilty in December 2018 to one count of conspiracy to launder money in furtherance of violating the International Emergency Economic Powers Act and was sanctioned by OFAC for his ties to Hezbollah in 2009.
Cybercrime and Hacking Activities Organized Criminal Groups
On Dec. 5 the Justice Department, the Treasury Department and the State Department simultaneously announced efforts to apprehend and punish the members of a sophisticated Russian cybercriminal group, called Evil Corp, that is allegedly behind a series of cyberattacks against American and foreign businesses over the past decade.
Justice Department Charges
On Dec. 5 the Justice Department unsealed charges against Maksim Yakubets, a Russian national, which allege that he led several overlapping cybercrime initiatives that have caused or attempted to cause hundreds of millions of dollars in losses over the past decade. The investigation of Yakubets was divided between the U.S. Attorney's Offices for the Districts of Western Pennsylvania and for Nebraska, with both offices ultimately bringing separate but related charges.
The Pennsylvania indictment charged Yakubets and a co-conspirator, Igor Turashev, with conspiracy to commit computer fraud and the substantive counts of wire fraud, bank fraud and intentional damage to a computer. Yakubets and Turashev allegedly distributed several versions of "Bugat" malware, a sophisticated keystroke logging program designed to capture personal information—like online banking credentials—from infected computers. According to the indictment, Turashev oversaw several administrative needs for the conspiracy and
Yakubets led the group of conspirators responsible for distributing Bugat and using stolen information to collect illicit proceeds, which totaled in the tens of millions of dollars,
The Nebraska complaint charged that, beginning in 2009, Yakubets and his co-conspirators employed "Zeus" malware against thousands of business computers across 10 states, using the captured information to pocket funds from those entities' bank accounts. They allegedly succeeded in taking more than $70 million from the affected companies and attempted to steal a total of $220 million.
This is not the first case brought by the U.S. Attorney's Office for the District of Nebraska stemming from the use of Zeus malware. In 2014 the office indicted nine members of a similar group, which included Yakubets, who had deployed the program against thousands of business computers in the United States. At the time of that indictment, Yakubets's identity was not known to the Justice Department; the old indictment refers to him by his alias, "aqua," which the current indictments allege that he still uses.
State Department Reward
Neither Yakubets nor Turashev, however, are in U.S. custody. In a move that indicates the priority authorities are placing on apprehending Yakubets, the State Department announced a $5 million reward for information leading to his capture. The reward is part of the larger State Department effort, officially called the Transnational Organized Crime Rewards Program, to encourage informants to turn in wanted figures in international organized crime.
Treasury Department Sanctions
In conjunction with the Justice Department charges and the State Department reward, OFAC sanctioned 17 individuals and seven entities with ties to Evil Corp. Although neither the Justice Department nor the State Department mentioned Evil Corp by name in their materials, the Treasury Department provided much more background information on the group and painted a collection of disparate hacking attacks as stemming from the organization.
According to the OFAC press release, Evil Corp has earned at least $100 million from hacking activities across 40 countries, although the true total is probably much higher. OFAC alleges that Yakubets is the organization's leader and claims he is "responsible for managing and supervising the group's malicious cyber activities." Evil Corp allegedly acts as a business, complete with a brick-and-mortar office in Moscow, with each member responsible for a specific piece of its operations. Along with Yakubets, OFAC sanctioned seven other members of Evil Corp and another eight individuals who have allegedly served as "financial facilitators" for the group. Additionally, OFAC sanctioned six Russia-based businesses that it claims are connected to Denis Gusev, an alleged senior Evil Corp member.
OFAC also connected Yakubets to the "Russian government's malicious cyber efforts," although the press release accompanying the sanctions does not reveal what facts support that claim. A senior administration official told the Wall Street Journal that Yakubets was hired by the Russian intelligence service to acquire confidential documents in 2017. The Journal went on to say that "there's zero chance of the Russian government not being fully aware" of Evil Corp's criminal activities.
The international impact of the U.S. government's announcements has been substantial. In a Facebook post, the Russian ambassador to the U.S., Anatoly Antonov, called the accusations "groundless" and suggested that the measures would destabilize U.S.-Russian relations. In the United Kingdom, the National Crime Agency (NCA)—the agency responsible for combating cybercrime and organized crime—was heavily involved in building the U.S. case against Evil Corp and released its own statement on Dec. 5. In the statement and in other forums, the NCA has shined a spotlight on the lavish lifestyles of Evil Corp's members, highlighting footage of Yakubets's $250,000 customized Lamborghini and a photograph of another Evil Corp member posing for the camera while holding stacks of cash.
Corruption and Destabilization by Narcotrafficking Organizations
Mexico
On Dec. 10, federal prosecutors in the U.S. Attorney's Office for the Eastern District of New York (EDNY) unsealed an indictment against Genaro Garcia Luna, the former secretary of public security of Mexico, charging him with three different narcotrafficking conspiracy counts, as well as one count of making false statements to United States Customs and Immigration Service (USCIS) officials. Justice Department officials accused Garcia Luna of taking millions of dollars from the Sinaloa cartel, the preeminent narcotrafficking cartel in Mexico for much of the 2000s, in exchange for allowing the cartel to operate largely unimpeded by Mexican security forces.
Even in a country in which corrupt ties between drug cartels and senior government officials are well documented, the charges against Garcia Luna received significant attention from both domestic and American observers. From 2001 to 2005 Garcia Luna served as the director of the Federal Investigative Agency, the Mexican equivalent to the FBI. He then was the public security secretary from 2006 to 2012 under President Felipe Calderon. In that latter position he became the public face of President Calderon's war on drugs, which centered around deploying the Mexican military throughout the country to combat the cartels. Conflict over control of the drug trade has caused more than 300,000 violent deaths since 2006.
It is no coincidence that the prosecution against Garcia Luna is being run out of EDNY—the same office that brought the case against Sinaloa boss Joaquin "El Chapo" Guzman, which revealed Garcia Luna's malfeasance. During that trial, a senior Sinaloa leader testified that he delivered more than $50 million in bribes to Garcia Luna, a claim that, at the time, Garcia Luna called "a lie." After El Chapo's trial, many more prominent Mexican officials should be concerned: That same witness told the jury that he delivered bribes to others, including a $100 million bribe to former Mexican President Enrique Peña Nieto.
In another case out of EDNY, on Sept. 29, a federal judge sentenced Edgar Veytia, the former attorney general of the Mexican state of Nayarit, to 20 years in prison for participating in an extensive narcotrafficking conspiracy. Veytia had pleaded guilty in January 2019 to one count of international conspiracy to manufacture and distribute heroin, cocaine, methamphetamine and marijuana. In his position as attorney general of Nayarit, he had accepted monthly bribes from the H-2 drug cartel in exchange for facilitating the cartel's drug trafficking activities into the United States.
Honduras
Across the East River from EDNY, a former Honduran congressman was convicted by a federal jury in the Southern District of New York (SDNY) on four counts relating to a conspiracy to import cocaine into the United States. Federal prosecutors had accused the congressman, Tony Hernández, of being an integral player in a large drug-trafficking network that partnered with the Sinaloa cartel. SDNY prosecutors told the jury that he coordinated with other traffickers throughout Latin America and was responsible for shipping tons of cocaine into the United States.
Hernández is the brother of the current president of Honduras—Juan Orlando Hernández. In several different national elections, Tony Hernández funneled significant drug profits into their political party. The trial was headline news in Honduras, with many observers questioning whether President Hernández would lose his grip on power as a result of his close ties to his brother and his own rumored connections to the Sinaloa cartel, but so far President Hernández remains stably in office. Tony Hernández will be sentenced on Jan. 17, 2020.
The Dominican Republic
On Aug. 19, OFAC sanctioned nine nationals of the Dominican Republic under the Foreign Narcotics Kingpin Designation Act (the Kingpin Act) for operating an extensive drug and human trafficking organization that has allegedly shipped tons of cocaine and opioids to the United States and Europe. The man named by OFAC as the group's alleged leader—Cesar Emilio Peralta—oversees an elaborate network of nightclubs in Santo Domingo, the capital of the Dominican Republic, that OFAC claimed are money laundering vehicles for his illicit proceeds. Moreover, Peralta and his subordinates allegedly staff those nightclubs with women whom they have trafficked from Colombia and Venezuela.
Along with the announcement, OFAC provided a chart laying out the connections among the members of the Peralta organization, the drug proceeds and the nightclubs.
China
Two days after the Peralta sanctions, OFAC announced on Aug. 21 that it had leveled sanctions under the Kingpin Act against two Chinese nationals whom it claimed had shipped large quantities of synthetic opioids to the United States over the previous several years.
OFAC accused Fujing Zheng of running an extensive synthetic opioid manufacturing organization that has shipped its illicit wares to dozens of states. Zheng and his father, Guanghua Zheng, already face narcotrafficking charges brought by the U.S. Attorney for the Northern District of Ohio in 2018. In addition to cataloguing the numerous drugs that the Zheng organization sent across 35 states and 25 countries, the Northern District of Ohio indictment connected the Zhengs's products to two overdose deaths in Ohio.
OFAC also sanctioned another Chinese national, Xiaobing Yan, for running a similar drug trafficking organization. Yan was indicted in the Southern District of Mississippi in 2017 for manufacturing and distributing fentanyl and other synthetic opioids. Yan and both Zhengs are at large in China, and the Chinese government has shown no signs of any desire to extradite them to the United States, which likely motivated OFAC to issue the sanctions.
Both the Yan and Zheng organizations allegedly use their familiarity with chemical compounds to manufacture the drugs in China before selling their products over the internet, laundering the profits in part by using Bitcoin. The opioid epidemic in the United States has provided a booming market for drugs created in China, where criminal entrepreneurs have little trouble accessing raw materials from that country's large chemical manufacturing industry. The Chinese government has taken some steps to make the raw materials more difficult to access. After years of pressure from the Trump administration, China announced in April 2019 that it would designate all derivatives of fentanyl as controlled substances, closing a legal loophole that had further enabled Chinese synthetic opioid manufacturers like Zheng and Yan to produce large quantities of narcotics.
---
Eric Halliday is a graduate of Harvard Law School, where he was Co-Editor in Chief of the National Security Journal. He holds a B.A. in Political Science and Italian Studies from Tufts University.