Water Wars: Countries Continue to Circle the Wagons throughout Southeast Asia
Of Fighter Jets and Land Reclamation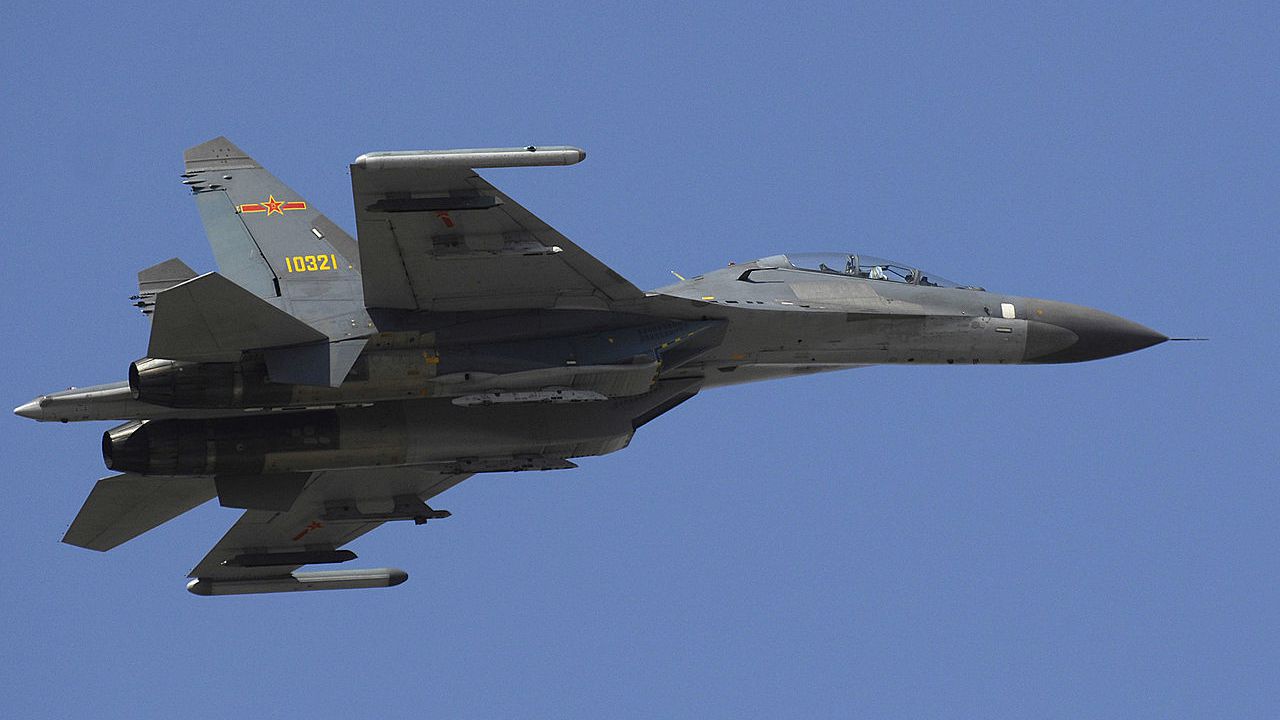 Chinese Fighter Jet (Photo: The Maritime Executive)
Published by The Lawfare Institute
in Cooperation With


Of Fighter Jets and Land Reclamation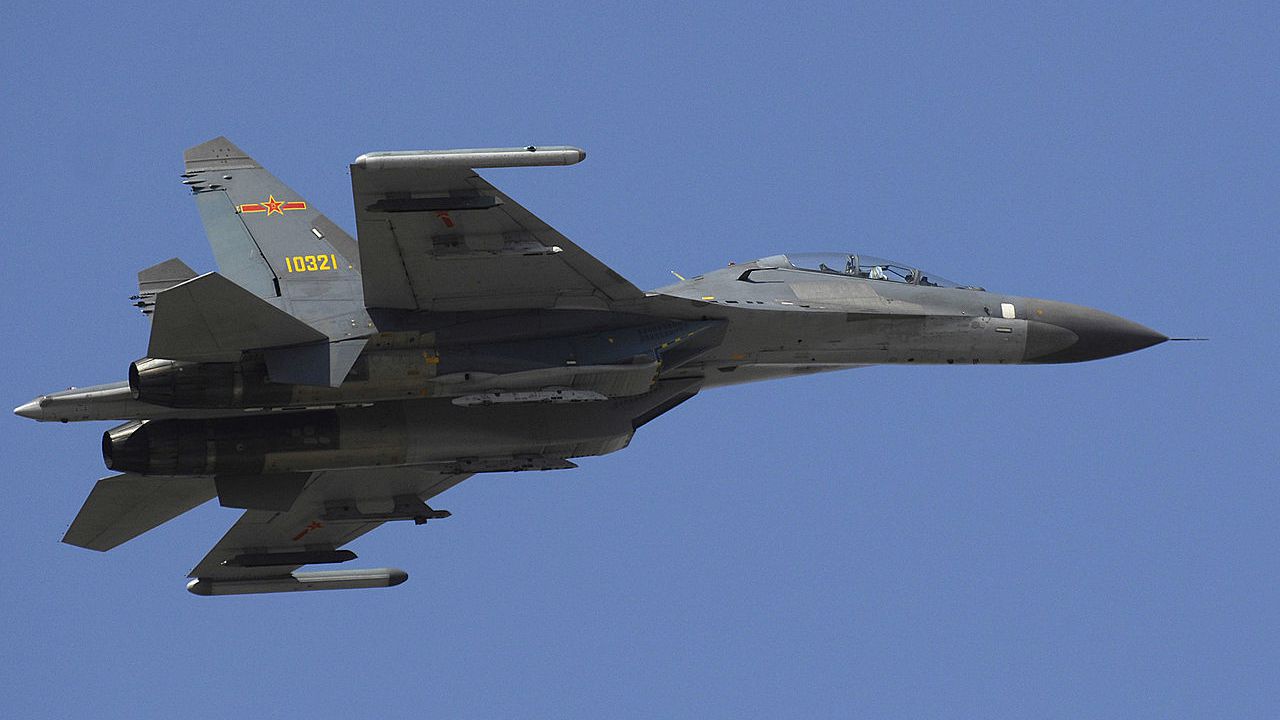 Chinese Fighter Jet (Photo: The Maritime Executive)
Woody Island returned to the center of controversy in the South China Sea this week as the PLA deployed two Shenyang J-11 fighter jets to this important islet. This is the second reported deployment of fighter jets to Woody Island in the past six months. China also installed a fire control radar system on the island, making its surface-to-air missile system, installed this past February, full operational. U.S. military officials also confirmed their "real concerns" that China may have already begun surveying the area around Scarborough Shoal for land reclamation. Plans for the military development of Scarborough Shoal were also discovered on an online Chinese military forum, suggesting that China may indeed be close to taking action. The plans indicate that dredging would begin July 2017, though it is unclear whether this post reflects an actual development plan or an earlier concept drawing. Regardless, this buildup could well increase regional tensions as the United States begin rotating troops through Basa Air Base in the Philippines, 205 miles from Scarborough Shoal.
Philippine Ambassador Jose Cuisa strongly warned China against taking action around Scarborough Shoal, saying that it would further escalate tension and conflict. He admitted, however, that, "we do not have the capability" to prevent China from starting land reclamation and called on other countries to put pressure on Beijing.
In other news...
United States
The Pentagon parried last week's rumors that the White House ordered senior military officials to tamp down rhetoric on China's activities in the South China Sea. Pentagon Press Secretary Peter Cook said that the Defense Department "fully supports the current maritime strategy in the Pacific and is working to executive that strategy to the best of their ability." Admiral Harris, chief of U.S. Pacific Command, also stated that "any assertion that there is a disconnect between U.S. Pacific Command and the White House is simply not true."
Secretary of State John Kerry was certainly forthright about his discontent with China in an address to the Pacific Council on International Policy, where he argued that, "China seems determined to unilaterally assert and act on territorial claims in the South China Sea." Earlier in the week, Secretary of Defense Ash Carter announced an additional $40 million in military assistance to the Philippines to bolster intelligence sharing, surveillance, and naval patrols.
It wasn't all talk on the United States side this week. Before his trip to oversee joint exercises with the Philippines, Secretary Carter revealed that all three newly minted Zumwalt stealth destroyers would be assigned to the Pacific. He also heralded the start of a $425 million initiative to enhance the military capacity of Southeast Asian partners. The Diplomat reports that 85% of these funds will be given to the Philippines to improve command and control, purchase intelligence technology, and provide training for unmanned aerial systems. Vietnam, Malaysia, Indonesia, and Thailand are also slated to receive funding. Later in the week, Secretary Carter also confirmed, for the first time, that the United States has carried out and will continue to conduct joint patrols with Philippine forces in the South China Sea.
Japan
China came back swinging after the G7 Foreign Ministers, meeting in Hiroshima, released a joint statement expressing their "strong opposition to any intimidating, coercive or provocative unilateral actions that could alter the status quo and increase tensions" in the East and South China Seas. Although PRC Foreign Minister Wang Yi had previously warned the G7 not to address regional maritime disputes, the assembled foreign ministers called on all countries to implement binding judgments from international tribunals. Ankit Panda at The Diplomat has more about how this year's declaration on maritime issues differs from what was said last year in Germany.
Beijing didn't take this rebuke lightly. Ministry of Foreign Affairs Spokesperson Lu Kang condemned "some countries" that "keep hyping up or fabricating some so-called issues" and cautioned that if the G7 "is hijacked by a particular country for selfish gains, this will do no good to the strength, function and future development of the G7." The Ministry of Foreign Affairs later summoned envoys from each G7 nation to protest certain "incorrect and mistaken" parts of their joint statement.
PRC officials expressed equal, if less strident, displeasure after two Japanese Maritime Self-Defense Force vessels arrived in Vietnam after traveling across the South China Sea from an earlier port call in the Philippines. Spokesperson Lu Kang retorted that, "if such cooperation targets a third party, especially China, or undermines regional peace and stability, China will definitely state its opinion."
The Philippines
Building on the announcement of joint patrols with Washington, senior military officials from the Philippines met their Vietnamese counterparts to discuss joint maritime exercises and patrols that could begin within the year. Defense Ministers from both countries also discussed a broader six-year "action plan" for greater military cooperation.
In the meantime, Beijing and Manila exchanged heated words on a range of issues this past week. Department of Foreign Affairs Spokesperson Charles Jose condemned China's Subi Reef lighthouse as a "violation" of the DOC. PRC Spokesperson Lu Kang parried by denouncing reports that the Philippine Air Force sent construction materials to upgrade an existing airstrip on Thitu Island.
On the home front, the South China Sea continued to dominate national discourse as the Philippine Presidential election approaches. And finally, for all those planning a summer reading list, be prepared to schedule in some time for the Permanent Court of Arbitration's decision as early as this May.
China
Not to be outdone by Taiwan's media tour of Taiping Island last week, the People's Liberation Army published a travel guide to the Paracels and held a lottery for three winners to join journalists from CCTV, Xinhua, and the People's Daily on a trip to the islands. The PLA Navy also conducted war games over the weekend in the East China Sea and Spokesperson Lu Kang praised Russian Foreign Minister Sergey Lavrov for criticizing countries that "attempt to meddle with or internationalize" disputes in the South China Sea.
Vietnam
Hanoi lodged an official protest with PRC officials following on last week's call to remove an oil rig in the Gulf of Tonkin. PRC Ministry of Foreign Affairs Spokesman Hong Lei brushed aside this criticism, saying that the rig is in waters subject to China's "undisputed jurisdiction."
Tensions are unlikely to subside in the near future as the Vietnamese Navy released photos of its Su-30 fighter jets flying over Storm Island in the Paracels. Prime Minister Nguyen Xuan Phuc also praised the G7 for its statement on the South China Sea and called on the EU to exert more pressure on China.
Indonesia
Fallout continues as Jakarta navigates a response to last month's Chinese incursion near the Natuna Islands. Late last week, Maritime Affairs and Fisheries Minister Susi Pudjiastuti deployed four patrol ships to monitor waters surrounding the Natuna Islands. This week, state-owned energy company Pertamina announced plans to explore for oil and gas near Indonesia's maritime border in the South China Sea. A company spokesperson confirmed that these oil fields are designed to support the government's sovereignty claims and that the project will have "support from the military." PRC Ministry of Foreign Affairs Spokesperson Lu Kang, in response, reiterated that, "there is no sovereignty dispute between China and Indonesia."
Australia
Prime Minister Turnbull arrived in China leading his first trade delegation prepared to warn Beijing that its posture in the region is harming China's economy and regional ties. In advance of PM Turnbull's trip, however, PRC Ministry of Foreign Affairs Spokesperson Lu Kang reaffirmed that "the South China Sea faces no major troubles" and condemned "people [who] insist on making uncalled-for troubles when the situation is easy."
Australia's response to Chinese action in the South China Sea is generating renewed interest at home. The Sydney Morning Herald reports on a growing Chinese patriotic movement in Australia that has called on the government to distance itself from the United States.
Taiwan
President Ma Ying-jeou is making the most of his final days in office, again visiting islands near contested waters in the East China Sea. This week, he unveiled a monument on Pengjia Islet, just 76 nautical miles west of the Diaoyu/Senkaku Islands, celebrating Taiwan's fisheries agreement with Japan. In dedicating the monument, President Ma expressed the hope that, "we will be able to have peaceful cross-strait relations with China, and we can find peace in the South China Sea and the East China Sea." Towards that end, President Ma in an earlier press conference asserted that international arbitration was not necessary to resolve maritime disputes and that most Asian countries would prefer bilateral negotiations.
Singapore
Singaporean officials, however, stressed the importance of multilateral negotiation. Foreign Minister Vivian Balakrishnan said that Singapore could not accept that, "might is right" and called for more intensive ASEAN-China dialogue. Later in the week, Philippine Foreign Secretary Jose Rene Almendras reaffirmed the centrality of ASEAN as a forum for negotiating a Code of Conduct for the South China Sea. The two countries have also agreed to a draft six-year action plan to deepen security ties.
Analysis, Commentary, and Additional Information
Many of this week's great pieces dealt with the same question: Do you agree with The Wall Street Journal Editorial Board's opinion that the Obama administration's deterrence strategy in the South China Sea has failed? Senator John McCain, writing in The Financial Times, certainly does by arguing strongly for more aggressive action in the South China Sea. Edward Linczer at The National Interest also agrees and calls for greater monetary support for partners throughout Southeast Asia. Vu and Lan at AMTI come to a similar conclusion, but instead emphasize targeted, proportionate, and immediate responses to Chinese action. Eric Gomez at CATO, however, questions whether calls to "do more" militarily actually serve American long-term interests. Stewart Patrick, for example, argues that Washington should work with Beijing to find a path towards de-escalation that allows the Chinese to save face with their domestic audience. However, Julian Ku, writing in Lawfare, finds that strategies for saving face are likely to face a steep uphill battle.
A pair of pieces on air power underlines how these strategic concerns go beyond the maritime domain. Mark Valencia, at the South China Morning Post, asserts that the potential for an ADIZ could be an important opportunity for renewed Sino-American negotiations. Henrik Paulsson, at The Interpreter, goes further to analyze whether Vietnam, Malaysia, and the Philippines have the capacity to challenge Chinese aerial encroachment. No matter each country's individual resources, however, Munir Majid at The Star concludes that ASEAN's limited role in the South China Sea has had significant strategic consequences.
Two more great pieces worth noting this week. First, Gregory Poling and Zack Cooper at AMTI develop a widely shared contingency plan for Chinese reclamation on Scarborough Shoal. Second, Evan Laksmana at New Mandala has a thought-provoking post on what the Natuna incident can teach us about Indonesia's foreign policy.
Water Wars is our weekly roundup of the latest news, analysis, and opinions related to ongoing tensions in the South and East China Seas. Please feel free to email Chris Mirasola with breaking news or relevant documents.
---
Christopher Mirasola is a JD/MPP candidate at Harvard Law School and the Kennedy School of Government, where he studies America's strategic posture in the Asia-Pacific. Prior to graduate school he worked in mainland China for over two years, much of that time focused on the Chinese legal system. Chris is currently an Executive Editor of the Harvard International Law Journal and has held a legal internship at the Naval War College and Department of Defense Office of General Counsel (International Affairs).