Welcome to Lawfare's Shiny New Website
The next phase of Lawfare's evolution.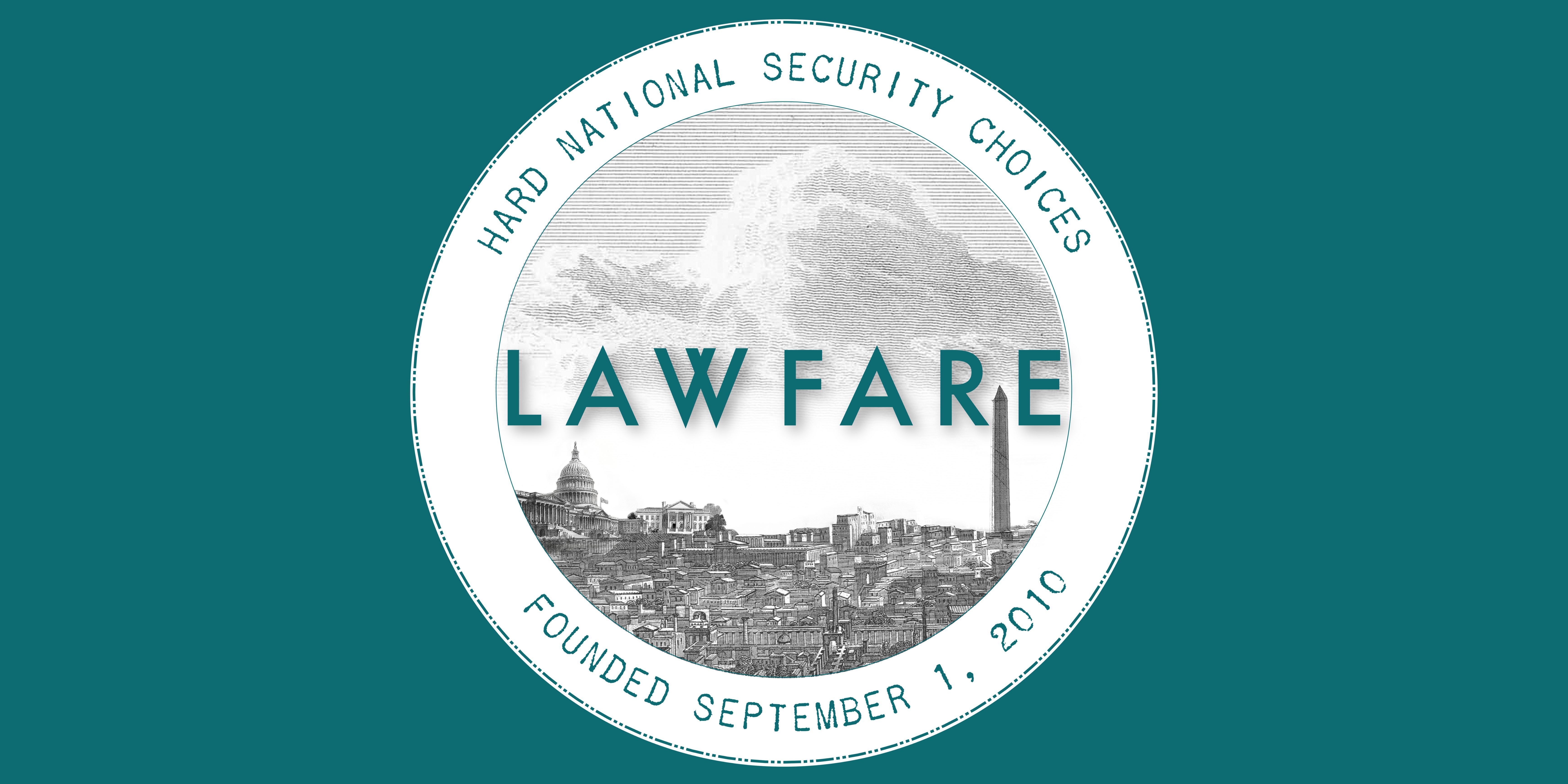 Published by The Lawfare Institute
in Cooperation With


If you are seeing these words, Lawfare's new website has launched.
Welcome!
Have a look around.
This is the third website to bear the name of this publication. The first was a super-simple blog. The second, which has been our home since 2015, served us remarkably well over a long period of time but had become technologically obsolete; the environment in which it was developed is no longer being supported. So we took the opportunity of having to develop a new site to do an end-to-end reboot of Lawfare's user experience. Call it Lawfare 3.0. We hope you find it compelling visually and useful as a means of accessing our increasingly diverse materials.
The first thing you will notice about Lawfare 3.0 is that it looks different from prior iterations of the site. It's more colorful. There are more images. There's this big carousel of banner headlines rotating across the top of the front page. For the first 12 years of Lawfare, we made a strategic decision not to invest in the site's visual presentation. The rationale was simple. Lawfare was about substance—content that nobody else was producing and, specifically, textual content that nobody else was producing. We barely had the editorial staff to produce the content we had in mind. We didn't have the bandwidth to think about pictures, layout, or the many possible varieties of possible presentation.
The original tombstone look of Lawfare served us well, and the additional graphical components of the more recent site did so as well. But our content development has come to the point where the current site's graphical capabilities were holding us back. The new site is designed to produce a colorful and vivid front page that displays a wide array of active Lawfare content, while preserving the highly-substantive look of the individual posts. It is designed to allow for a highly-flexible front page: on a day on which Russia invades Ukraine, it will look nothing like it will on a day on which a grand jury indicts a former president. It also will allow long-term features, like trial coverage that lasts for several weeks or document libraries for ongoing matters, to remain prominent on the front page over time and not fade into the background as we post new content.
The second feature to which I'd like to draw your attention is the integration of our multimedia content into the website itself. Over the last few years, the Lawfare Podcast has become our highest-traffic product—outperforming in purely numerical terms the traffic on the Lawfare site by several times. In addition, our webinars are becoming increasingly popular, and we have also been experimenting with teaching video classes and other types of video engagement. The new site is designed to integrate this material directly onto the front page—and elsewhere—so that the Lawfare site can be a hub for all of the content we are producing.
A third key upgrade relates to the enhancing the site's research functionality. The most important change in this regard involves the enhancement of our search functions. The word enhancement here is a bit of a euphemism, since for several years, Lawfare really hasn't had a working search function at all. This was one of the most consistent complaints about the site from readers, who correctly recognized that the site provides a unique research database for a wide variety of subjects but frequently had trouble finding things on it. Our new search engine allows users to search by keywords, but also to limit searches by authors, resource types, and geography. Over the coming months, we will also be adding written transcripts of podcasts and webinars and tagging them in other ways the search functions will recognize, making our audio and video content more searchable.
Finally, alert readers may have noticed that our URL has changed. The URL www.lawfareblog.com has served us well for 13 years. But it has been outstripped by an important reality: Lawfare is no longer a blog and hasn't been one for many years. It is a full-featured multimedia magazine and platform that features a wide array of authors and content types. Continuing to have the suffix "blog" in the URL has important negative consequences. Some databases, for example, refuse to carry Lawfare because they don't carry blogs, and the site has labeled itself as one. The term also has certain connotations, at least in some circles, of ill-informed opinionizing—or of an amateurism that is very far from what Lawfare is about. The old URL will redirect to our new one, and all old links—both on the site and elsewhere, directing to it—should continue to function normally. For those of you who communicate with us by email, our addresses at the old domain will continue to work alongside those at the new one. But our new URL, www.lawfaremedia.org, better reflects what Lawfare has become: a platform for all manner of written, audio, and video content in hard national security choices.
This is just a hint of the many new features our new website brings. Others include print optimization, social media integration, a better mobile version, and enhanced accessibility. More will be rolled out in the weeks to come, as we take advantage of our new flexible platform and continue to refine how the new site looks and operates. There will inevitably be bumps in the road and we appreciate your patience as we iron out the kinks. But we are excited for this new chapter in Lawfare's existence and grateful to have you along for it.
---
Benjamin Wittes is editor in chief of Lawfare and a Senior Fellow in Governance Studies at the Brookings Institution. He is the author of several books.