Today on Lawfare
The latest on Lawfare, Sept. 28, 2022.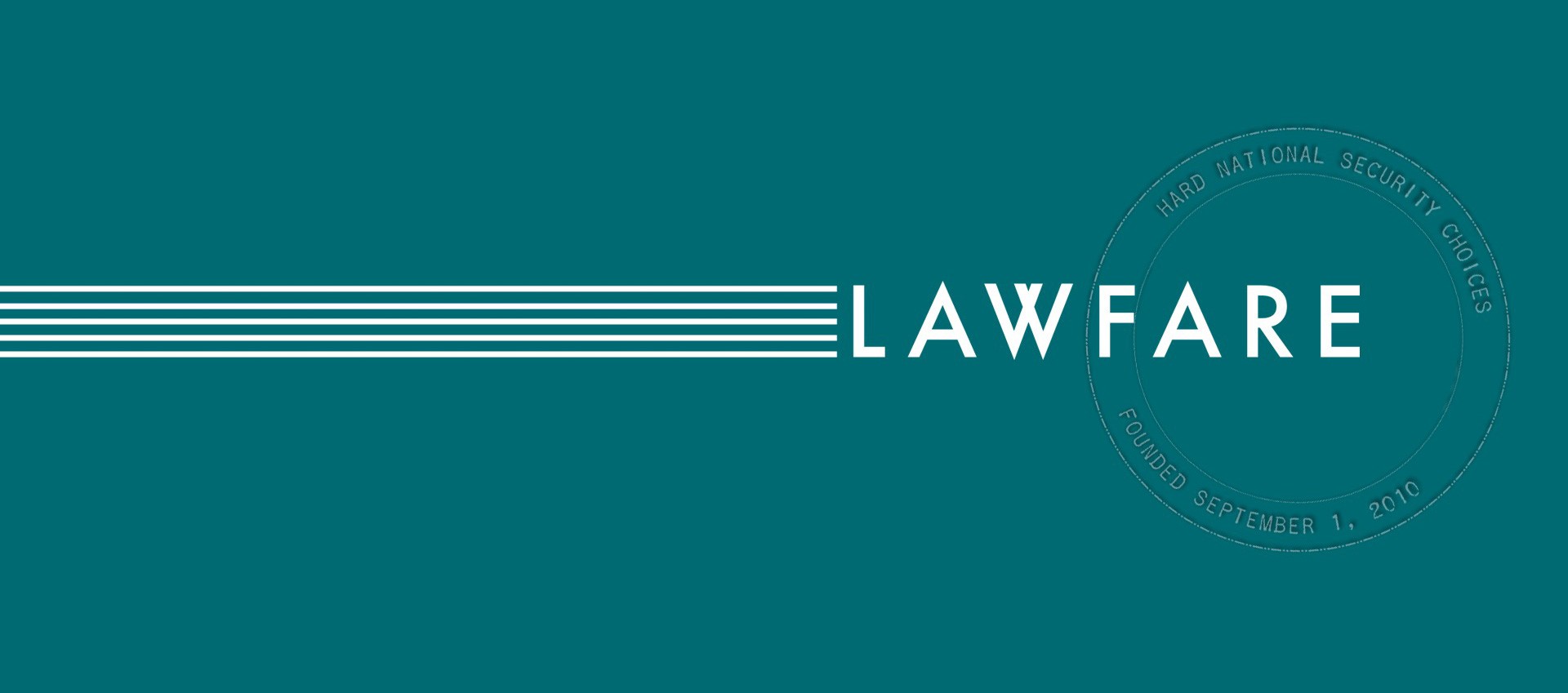 Published by The Lawfare Institute
in Cooperation With


Subscribe to receive this newsletter directly to your inbox.
Articles
Why Biden and Blinken are Backing a Candidate for a Little-Known UN Internet Agency
Lindsay Gorman explained why the United States is, for the first time in years, running its own candidate for the U.N. International Telecommunication Union's next secretary-general. The United States's Doreen Bogdan-Martin will face Russia's Rashid Ismailov in a vote that will occur tomorrow.
At stake is the internet's future: whether it will continue to be an open, multistakeholder resource to the world, or become developed and controlled by nations and their leaders. Two very deliberate design choices have characterized the internet's development and use: openness and interoperability. A defining feature of the internet is that whether you log on in California or Kolkata, everyone logs on to the same internet—the same interconnected network of bits and bytes, allowing the free flow of messages, memes, and memos. But this interconnection is not an inevitability. As the technical dimensions of new generations of the internet get meted out on an international level, Russia and China are seeking to upend the internet's very structure and design, putting governments—not user— in the driver's seat.
Water Wars: U.S. Counters Beijing's Reaction to Pelosi Visit With $1.1 Billion Arms Sale to Taiwan
In the latest installment of Lawfare's Water Wars column, Teresa Chen, Alana Nance, and Han-ah Sumner outline this past month's maritime conflicts and disputes, including simmering U.S.-China tensions regarding Taiwan, a delayed general election in the Solomon Islands in what some call a power grab linked to China's influence, and North Korea's new nuclear weapons use law.
On Aug. 28, the USS Antietam (CG-54) and USS Chancellorsville (CG-62) transited the Taiwan Strait through waters where high seas freedoms of navigation and overflight apply in accordance with international law—the U.N. Convention on the Law of the Sea, or UNCLOS. According to the Chinese Foreign Ministry, the People's Liberation Army tracked the two ships throughout their transit. Foreign Ministry Spokesman Zhao Lijian criticized the transit as a "provocation aimed at 'freedom of trespassing'" constituting "deliberate sabotage of regional peace and stability." On Sept. 20, the USS Higgins (DDG-76) also conducted a Taiwan Strait transit in cooperation with Royal Canadian Navy Halifax-class frigate HMCS Vancouver (FFH-331). According to Pentagon Press Secretary Brig. Gen. Pat Ryder, the strait transit did not intrude on any state's territorial waters and demonstrated "the commitment of the United States and our allies and partners to a free and open Indo-Pacific."
Podcasts
The Lawfare Podcast: How to Fix the Insurrection Act: Scott R. Anderson sat down with the two authors of a recent statement to the Jan. 6 committee on reforming the Insurrection Act, Liza Goitein and Joseph Nunn, to discuss the history of the Insurrection Act, what they think makes it dangerous, and how Congress should try to fix it.
Rational Security 2.0: The 'Spicy Tyler' Edition: Anderson, Quinta Jurecic, and Alan Rozenshtein were joined by Tyler McBrien to hash through the week's big national security news, including: Russian President Vladimir Putin's mobilization of thousands of civilian conscripts and desire to incorporate separatist parts of the country into Russia following disputed referendums (or, put differently, "Bad Vlad's Sad Grab Has Leningrad a Tad Mad"), protests in Iran following the apparent killing of 22-year-old Mahsa Amini, a rundown of the current state of Mar-a-Lago litigation, and more.
Lawfare Announcements
Lawfare is offering an online hacking and cybersecurity class for material supporters, led by Scott Shapiro and Sean O'Brien from Yale Law School. Find out more here.
Join Lawfare
We are looking for student contributors. The deadline to apply is September 30, 2022.
Follow us on Twitter, Facebook, YouTube, and LinkedIn. Become a material supporter on Patreon. Sign up to receive Lawfare in your inbox. Check out relevant job openings on our Job Board.
---
Hyemin Han is an associate editor of Lawfare and is based in Washington, D.C. Previously, she worked in eviction defense and has interned on Capitol Hill and with the U.S. Mission to the United Nations. She holds a BA in government from Dartmouth College, where she was editor-in-chief of The Dartmouth independent daily.