What to Make of the Johnson-Grassley Report on Biden and Burisma
The report doesn't break any new ground and highlights the decline of the Senate Homeland Security and Governmental Affairs Committee.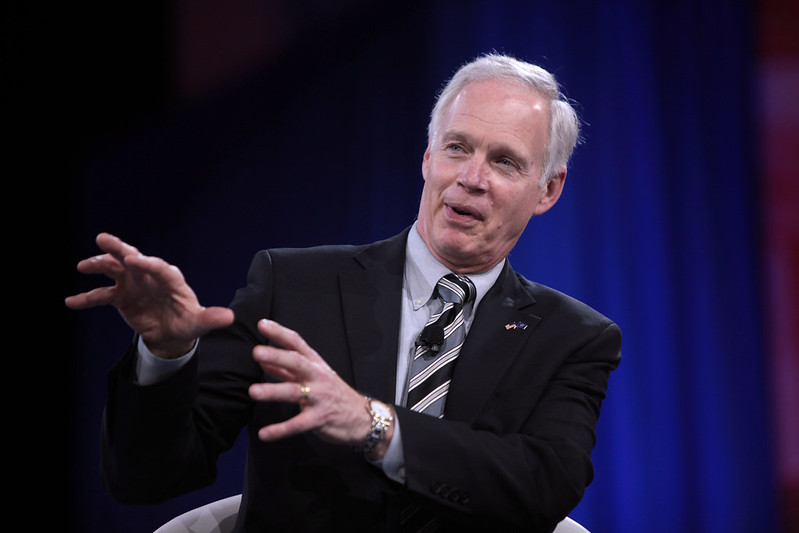 Published by The Lawfare Institute
in Cooperation With


Seven months into a crippling pandemic and with wildfires ablaze across the West Coast, the majority of the Senate Homeland Security and Governmental Affairs Commitee (HSGAC) has its attention focused squarely on the most pressing issues: five-year-old financial transactions by Joe Biden's son and stray WhatsApp messages from Democratic lobbyists.
On Sept. 23, Sens. Ron Johnson and Chuck Grassley, the chairmen of the HSGAC and the Senate Finance Committee, respectively, released a majority staff report entitled "Hunter Biden, Burisma, and Corruption: The Impact on U.S. Government Policy and Related Concerns."
The 87-page document draws from months of document subpoenas, 50 hours of witness interviews—and disclosures from a Kremlin-aligned Ukrainian politician. The same day, Johnson and Grassley's Democratic counterparts—Sens. Gary Peters and Ron Wyden—released a rebuttal of sorts, "Election Interference: Majority Investigation Amplifies Russian Attack on 2020 Election."
The end result is dueling reports that each accuse the other side of propagating Russian disinformation—although only one side has any ground to stand on. What gives?
The reports retread familiar ground for those who followed the 2019 impeachment inquiry. And it's hard to read these reports and not come to the same conclusion as those proceedings indicated: Hunter Biden's role on the board of Ukrainian energy company Burisma had no impact on the Obama administration's Ukraine policy decisions.
But regardless of the substance of the reports, the episode paints a bleak picture of the demise of a key vehicle for congressional oversight. The years spent under Johnson's leadership chasing unfounded conspiracies have sucked away the HSGAC's credibility and atrophied the committee's ability to conduct credible oversight.
Johnson's report was no surprise: He's been talking about the investigation for months. On various occasions, he has said the quiet part out loud and openly talked about his desired outcome for the investigation—to influence the 2020 presidential election. The most recent example was on Sept. 15, when Johnson explained in a radio interview that "I would think [the investigation] would certainly help Donald Trump win reelection and certainly be pretty good, I would say, evidence about not voting for Vice President Biden." In case anyone missed his point, he later said, "What our investigations are uncovering, I think, will reveal this is not somebody we should be electing president of the United States."
Putting aside Johnson's motives, what does this report tell us?
On one level, not much. The headline chapter—Hunter Biden and Burisma—repackages largely known facts related to how U.S. government employees dealt with Hunter Biden's position on the board of the Ukrainian company but offers no evidence that his role had any impact on U.S. foreign policy or the anti-corruption advocacy of Vice President Biden. As Andrew Desiderio and Kyle Cheyney of Politico wrote, the report "is largely a compilation of previously public information—some of it rehashed anew by witnesses who already testified during the House's impeachment inquiry last year." It spills a lot of ink, for example, to end up at the same place that multiple witnesses testified publicly to nine months ago during the impeachment inquiry: U.S. officials viewed former Burisma head Mykola Zlochevsky as a corrupt bad actor, and officials within the State Department had expressed concerns about Hunter Biden's role at the company. But Johnson and Grassley dug up no evidence of malfeasance on the elder Biden's part.
The rest of the report reads like a compilation of loosely connected short stories, none of which really makes all that much sense. One section describes various financial transactions by members of the Biden family but provides no evidence linking those transactions to corruption or otherwise providing evidence-based context for what they mean. Another is composed largely of spreadsheets cataloging Hunter Biden's use of Secret Service protection. A later bit fixates on a one-off New Hampshire town hall given by John Kerry in 2019. And the report spends many pages incoherently defending against criticisms in the minority staff report.
On a textual level, therefore, the majority report is a bit of a head-scratcher.
But perhaps the point of the report is not to present a coherent narrative. Think back to the behavior that got the president impeached in the first place. Trump was impeached for holding back U.S. military aid for Ukraine in exchange for public announcements by the Ukrainian government of investigations into Hunter Biden and Burisma—"I would like you to do us a favor, though." Trump came close to succeeding—Ukrainian President Volodymyr Zelensky almost appeared on CNN to make the big reveal—but the Ukrainians never made such an announcement. So it makes sense that Johnson and Grassley, both ardent supporters of President Trump, would pick up that ball and run with it.
The report appears intended to give the president what he couldn't squeeze out of Zelensky. It asserts that the investigation will remain open, saying "there remains much work to be done." The chairmen's hope, it seems, is that the existence of an open Senate investigation into the younger Biden will be enough to achieve the sought-after damage to candidate Biden.
The report serves another function too. Its scattershot nature seems designed to offer just enough contextless facts, with the requisite window dressing, to generate buzz in the right-wing media ecosystem. Take, for example, the 18-page section about "Hunter Biden's and his family's financial transactions with Ukrainian, Russian, Kazakh, and Chinese nationals." Johnson and Grassley list hundreds of transactions but never really bother to give much context to them and don't appear to have investigated the transactions. Why would the committee, which is supposedly conducting an investigation, not do much in the way of looking into these transactions? Dropping in such financial information without context offers fodder for conspiracies, giving room to make a wider range of salacious allegations—particularly as Trump allies are fishing for fuel for unfounded conspiracies about Biden and China. Leaving things vague does more damage than if the committee majority had done the work to try to uncover evidence about what the transactions mean.
So far, though, it seems like the report has succeeded in capturing the attention of the Trump media world. The night after the report's release, Johnson earned a prime-time invitation to talk with Fox News's Sean Hannity, who opened the interview by saying, "Senator, I don't get shocked very often…." And Trump himself glommed onto the report hours after it went public:
Wow, big news. Pick it up Lamestream Media, and pick it up BIG! https://t.co/5wYjyYsRfO

— Donald J. Trump (@realDonaldTrump) September 23, 2020
---
Jacob Schulz is the former managing editor of Lawfare. He previously served as deputy managing editor and associate editor. He hails from Pennylvania and attended Amherst College.
Margaret L. Taylor was a senior editor and counsel at Lawfare and a fellow in Governance Studies at the Brookings Institution. Previously, she was the Democratic Chief Counsel and Deputy Staff Director for the Senate Foreign Relations Committee from 2015 through July 2018.