Huawei Arrest Raises Thorny Questions of Law Enforcement and Foreign Policy
On Dec. 5, news broke that Canadian authorities had arrested the chief financial officer of Chinese telecom-equipment company Huawei at the request of the United States. The U.S.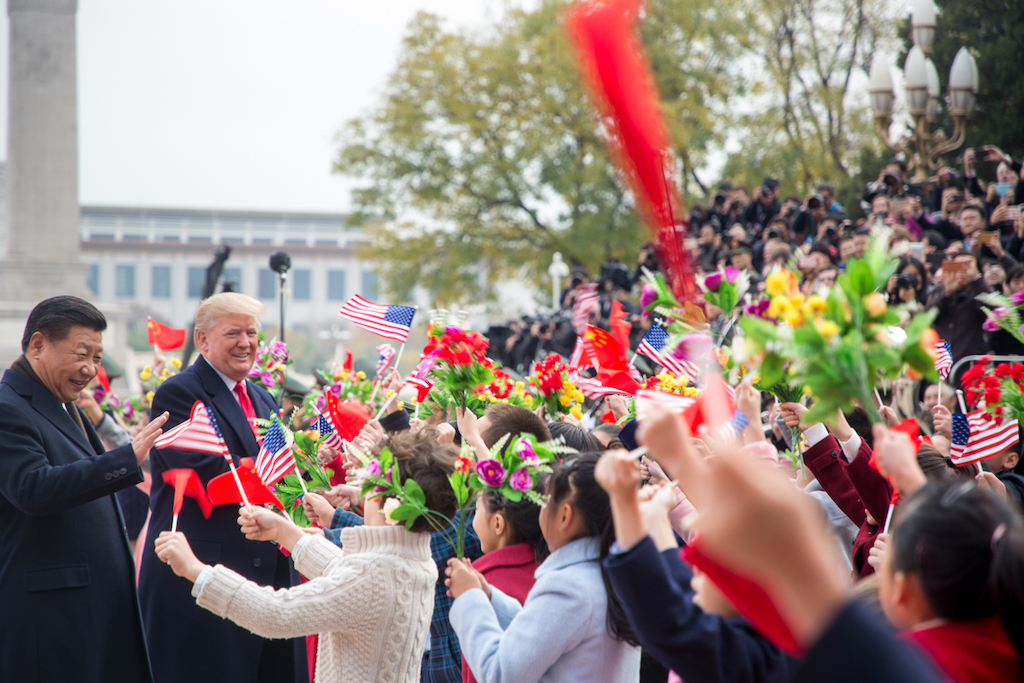 Published by The Lawfare Institute
in Cooperation With


On Dec. 5, news broke that Canadian authorities had arrested the chief financial officer of Chinese telecom-equipment company Huawei at the request of the United States. The U.S. Department of Justice is reportedly seeking extradition of CFO Meng Wanzhou, the daughter and possible successor of Huawei's founder Ren Zhengfei, for violations of U.S. sanctions against Iran (though Canadian and U.S. officials have yet to reveal the charges).
The arrest immediately rattled global markets and raised new doubts about prospects for a successful resolution to ongoing U.S.-China tensions over trade. It also invited possible retaliation by the Chinese government. U.S. National Security Advisor John Bolton told NPR that he knew about the arrest "in advance," although two U.S. officials have told Reuters that President Trump was unaware of the action when he agreed to a 90-day trade war truce with Chinese President Xi Jinping at the G20 the same day of the arrest.
Although it remains unclear whether the decision to go after Meng was meaningfully coordinated across the executive branch, that decision must be viewed in the larger context of a forward-leaning U.S. law enforcement strategy that reflects a new tolerance for actions that could escalate tensions with China. It raises thorny questions about the extent to which federal law enforcement decisions may or may not be walled off from broader foreign policy considerations, particularly in the delicate context of the U.S.-China bilateral relationship.
A High-Profile Arrest
First, a few technical points about the arrest of Meng Wanzhou. As noted above, initial reporting indicates Meng was arrested on charges of evading American sanctions against Iran. Canada's Justice Department says a bail hearing has been set for Friday, but it has not released further details due to a "publication ban" requested by Meng. The Chinese Embassy in Canada issued a strongly worded rebuke arguing that Meng's "human rights" had been infringed and claiming (without elaboration) that she "had not violated any U.S. or Canadian law" and should be released. As of Dec. 6, a spokesperson for China's Ministry of Foreign Affairs said neither Canadian nor U.S. authorities had clarified the basis for the arrest.
That legal basis will be the subject of much scrutiny in the coming days. U.S. law prohibits non-U.S. entities from re-exporting certain U.S.-origin goods, technology, or services to Iran in more than de minimis amounts. (Exceptions do exist—for example, for the reexport of some fee-based services or software.) The export prohibition covers corporations and corporate officers who have reason to know the export is intended for Iran. On Thursday, the South China Morning Post reported that Meng recently told a group of Huawei employees that the company "may accept the risk of temporary non-compliance" with host-country regulations in some scenarios.
Meng will have an opportunity to contest her extradition in a Canadian court under the U.S.-Canada extradition treaty. The court will examine, among other factors, whether the conduct alleged would constitute an offense if committed in Canada. Historically, Canada's 1999 Extradition Act has afforded little reprieve to individuals facing extradition requests; only five such requests were rejected between 1999 and 2014. Nevertheless, according to Gary Botting, a Canadian extradition expert, Meng still has a variety of tools, including the right of appeal, which she can employ to slow down the extradition process by at least several months. Ultimately, Canada's Minister of Justice has the power to approve or block Meng's extradition.
Huawei and the Geopolitics of Technology
The arrest comes against the backdrop of longstanding U.S. government concerns about the potential national security threat posed by Huawei. A 2012 House intelligence committee investigation argued that technology companies like Huawei and ZTE could install "malicious implants" if allowed to help build critical network infrastructure in the United States. The report also warned that Huawei could be obligated to cooperate "with any request by the Chinese government to use their systems" and share sensitive information. In February 2018, U.S. intelligence officials warned Americans against buying Huawei phones, and in April the Pentagon banned the sale of Huawei products on U.S. military bases.
As the world's largest telecom-equipment maker, Huawei is poised to capitalize on China's first-mover advantages in fifth-generation (5G) mobile networks. Recognizing this, the U.S. government has embarked on a campaign to convince foreign allies and their domestic telecom providers to exclude Huawei equipment from their 5G networks. In August, Australia barred Huawei from supplying 5G equipment. New Zealand followed suit at the end of November by rejecting a domestic carrier's bid to use Huawei technology in a proposed 5G network. Both the U.K. and Canada are currently conducting "security reviews" of Huawei's 5G technology; earlier this week, David Vigneault, head of the Canadian Security Intelligence Service, publicly warned of the risks of "state-sponsored espionage" through 5G technology. U.K. telecom company B.T. announced this week that it would not purchase Huawei equipment for its core 5G network. The Japanese government may not be far behind.
Meanwhile, reports indicate that the U.S. Justice Department has been investigating Huawei since 2016 for possible violations of U.S. sanctions against Iran. The U.S. Attorney's Office in the Eastern District of New York has been leading the investigation. Little noticed in the reporting on the Huawei arrest is the fact that Richard P. Donoghue, the U.S. attorney for that district, is one of five U.S. attorneys serving in a "working group" under the Justice Department's recently announced China Initiative.
Launched in November by then-Attorney General Jeff Sessions, the China Initiative is a broad-based strategy designed to counter Chinese economic espionage and a range of other national security threats. The initiative was announced at the same time the Justice Department unveiled an indictment against Chinese state-owned company Fujian Jinhua for stealing trade secrets from American chipmaker Micron Technology. It followed on the heels of a series of indictments against individuals and entities linked to Chinese intelligence agencies for theft of U.S. intellectual property in strategic sectors.
Meng's arrest thus comes at a time when Justice Department has evinced greater willingness to employ technology-related law-enforcement actions against Chinese entities in the name of U.S. national security. And the Justice Department is hardly alone among U.S. government agencies in adopting a more forward-leaning posture. For example, the arrest of Meng Wanzhou has quickly drawn comparisons to the Commerce Department denial order that threatened ZTE with financial collapse earlier this year before the penalty was lifted following intervention by the White House. As with the civil penalty against ZTE, however, there is no indication the criminal action against Huawei's CFO was planned and coordinated with the White House.
The Foreign-Policy Perils of an Independent Justice Department
How might the Justice Department's more aggressive approach affect other foreign policy goals—namely, U.S. efforts to negotiate major structural concessions from China during the 90-day "trade truce" agreed to by Trump and Xi? The arrest of Meng undoubtedly complicates the administration's efforts to achieve its objectives in bilateral trade negotiations.
In addition to making it politically more difficult for Xi Jinping to be seen as bowing to U.S. pressure, the arrest may deepen the Chinese leadership's conviction that "national champion" companies like Huawei could avoid such pitfalls if they were less dependent on U.S.-origin components and technology. This could strengthen Beijing's commitment to doubling down on state intervention in the Chinese economy to achieve technological self-sufficiency. Yet that interventionism—manifested in subtle subsidies, forced technology transfer, state-sponsored IP theft and other non-tariff barriers and unfair practices—is precisely what the U.S. government is currently trying to persuade China to scale back. (Relatedly, the arrest may also reinforce Beijing's interest in creating an alternate international financial infrastructure that reduces the leverage Washington derives from global reliance on the U.S. financial system.)
Despite the costs associated with a non-unitary executive in dealing with China, at a minimum, U.S. negotiators can credibly claim that Meng's arrest is a product of a professional investigation and an institutionalized U.S. commitment to the rule of law. Whatever rule-of-law norms have been breached in recent years, and however eroded the American public's confidence in the country's institutions, the Justice Department has retained an ethos of independence grounded in constitutional tradition and in the "cultural self-understandings" of the people who work there.
Many in Beijing will find it impossible to see the arrest as anything but a highly coordinated U.S. campaign of aggression, or perhaps as an act of sabotage by economic nationalists within the Trump administration. Chinese leaders may find it inconceivable that Meng's arrest was not carefully calculated for geopolitical effect. But they shouldn't. It's no more difficult to believe than the fact that a U.S. president whose political party controls both houses of Congress cannot enact whatever policies he likes and must obey the adverse decisions of an independent judiciary.
Ultimately, prosecutorial discretion cannot substitute for an interagency foreign-policy process that carefully calibrates and contextualizes the full range of American interests. But if the evidence against Meng is as strong as one would expect in a case such as this, her extradition to stand trial in the United States need not derail the ongoing trade negotiations (nor become a bargaining chip therein). These talks are too important for that. Indeed, they could prove to be the last, best chance for China and the United States to avert a "New Cold War."
---
Robert Williams is a senior research scholar, lecturer, and executive director of the Paul Tsai China Center at Yale Law School. He is also a nonresident senior fellow at the Brookings Institution.
Preston Lim is a graduate of Yale Law School. He holds a Bachelor's degree in Near Eastern Studies from Princeton and a Master's in Global Affairs from Tsinghua University, where he studied as a Schwarzman Scholar.